Internet Cell Boost Lite helps you to maximize/increase your Internet connection speed in a simple click. It uses several unique techniques to boost your Internet connection speed to its limits, giving you the best speed your system can achieve from your ISP.
How it Works – It works by optimizing several hidden tweaks such as TCP RFC1323 Optimization, Secure TCP/IP and Maximum Transfer Units in your Operating System.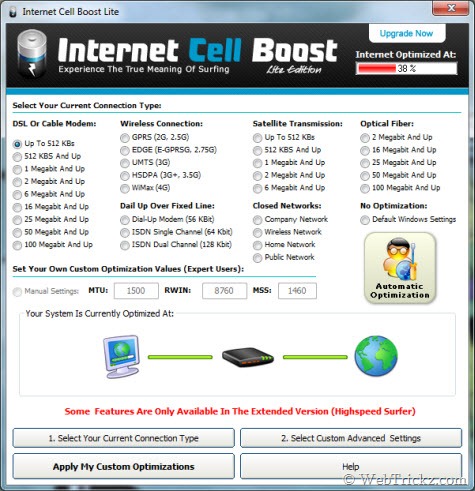 Works on 31 different connections including DSL or Cable Modem, GPRS, UMTS, HSDPA, WiMax, and Dial-Up Modems. To use it, just select your connection type and click 'Apply my Custom Optimizations' button.
Download Here [Free]