The third Platform Preview of Internet Explorer 9 is now released which is primarily intended for web developers and designers.
The Internet Explorer Platform Preview allows developers to test the new Internet Explorer 9 web development and design capabilities including our new JavaScript engine – codename Chakra – as well as our support for standards like HTML5, CSS3, SVG 1.1 and DOM.
The Platform Preview 3 of IE9, continues the deep work around hardware acceleration to enable the same standards-based markup to run faster.
Support for the HTML5 Canvas element – Hardware accelerated canvas support in IE9 illustrates the power of native HTML5 in a browser.
JavaScript is one component of browser performance, and Webkit Sunspider is one measure of script performance. The latest platform preview shows how IE9's JavaScript engine continues to get faster. Below is the chart: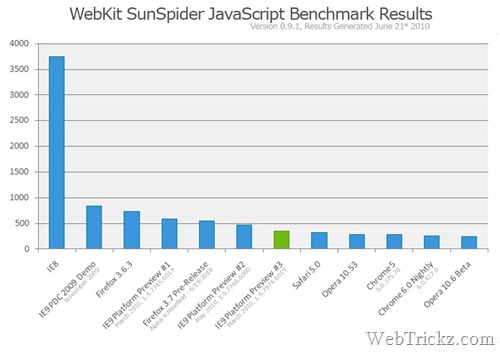 Acid3 is one test used to measure a Web browser platform's compliance with some Web standards. Here's how the third release of IE9 Platform Preview scores: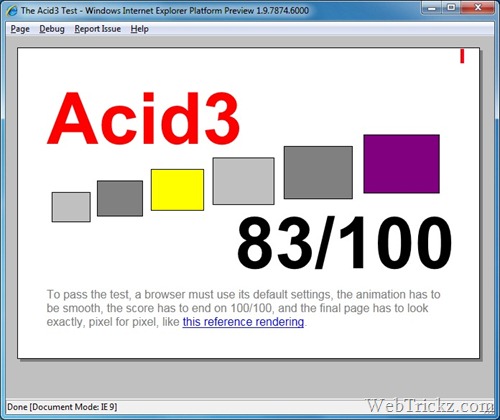 Grab Internet Explorer Platform Preview 3 from www.ietestdrive.com
See detailed review @ IEBlog