iOS 5 was recently released to public and Apple just declared that "More than 25 million customers are already using iOS 5, in the first five days of its release." iOS 5 comes with over 200 new features and those who have upgraded their iPhone, iPad or iPod touch to the new iOS 5 or got a new device, might want to check its official comprehensive user guide released by Apple. The definitive manual comes handy and makes it really easier to get familiar with all the new features and functions offered by the iOS 5.0 software.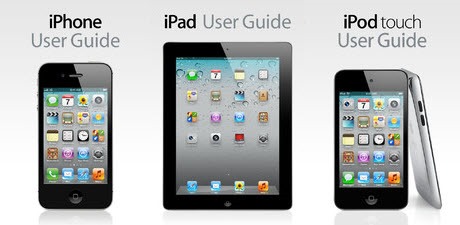 The User Guide for iOS 5 is available for iPad, iPhone and iPod touch; both as a PDF and in a handy eBook format at the iBookstore. This 163 page detailed PDF includes everything you need to know about your idevice running iOS5.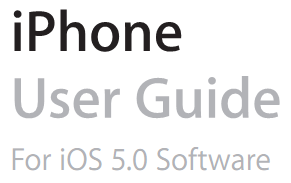 It gives an overview of the device, helps in getting started, states basics, describes functionality of Siri, iCloud, Newsstand, new Camera options, Reminders, etc. The guide has a big chapter on 'Settings' that lets you configure the device, set app options, add accounts, and manage other preferences. This includes the general settings, Notifications, Connectivity options, settings for apps, and much more.
Overall, there are 32 essential Chapters in the entire iPhone user guide. It has 2 Appendix as well, discussing all the crucial Troubleshooting Tips, support and other information. Certainly, this is a must have guide specially for the new and non-techie iOS users.
Download iOS 5.0 Official User Guide/Manual –