The recently launched Apple iPad has been jailbreaked in less than a day. A tweet has been posted by Muscle Nerd (Dev Team member) saying:
http://is.gd/beaVL initial porting of "Spirit" jailbreak by @comex to iPad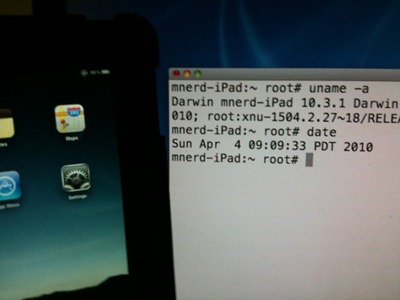 Spirit technique has been used to remotely access iPad's entire file system which uses iPhone OS 3.2. There is nothing to download now but you can now soon expect a jailbreak for your new iPad. Below is the video showing jailbreaking iPad.
Subscribe to our RSS feeds to get latest updates on this topic.