Apple has announced the new 4th generation iPod touch which features FaceTime, Retina Display, HD video recording, iOS 4.1 and 2 Cameras (VGA in front & one at back).
There is a big question over the camera quality of iPod touch 4. Most people until now are confused as whether the iPod touch 4 camera can take pictures or not? That's a decent query because Steve Jobs didn't discussed much about iPod camera at special event and just said "we added a rear camera as well with HD video recording".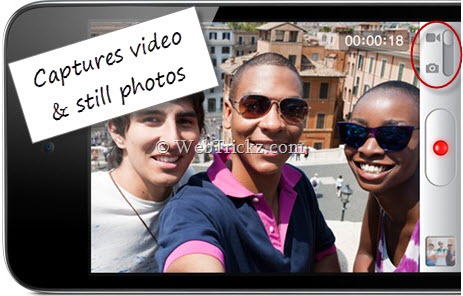 Though, iPod touch 4 is able to capture both videos and stills according to technical specifications at Apple. But it is assumed that the back camera of iPod is not impressive as there is nothing mentioned about the no. of megapixels powering it. Also, the rear camera is able to capture still photos at just 960 x 720 resolution (0.7 MP) and 720p HD videos at 1280*720 resolution. That's really not meant for taking high quality photos.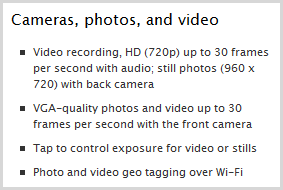 So, if you're planning for the new iPod touch considering only its camera, then take a pause and wait for the experts reviews, which will be seen soon after its availability.
Do share your views with us if you get your hands on the new iPod touch. 😀