At some point in your life, you would need help with data recovery. That's where iTop comes to the rescue and solves your critical problems. iTop Data Recovery offers features like data recovery and file recovery, allowing you to save any work even after mistakenly deleting it. The process involves scanning the hard drive and recovering the contents.
When you accidentally delete a file or lose data due to a system crash, you'll need a data recovery tool to get it back. In this article, we'll introduce you to iTop Data Recovery and give you an overview of its features.
Looking for the best file and data recovery software? Look no further! iTop Data Recovery is the one of top-rated software of its kind, and for a good reason. It's reliable, user-friendly, and efficient. But don't just take our word for it! Let's take a look at its key features.
Recover Data from External Devices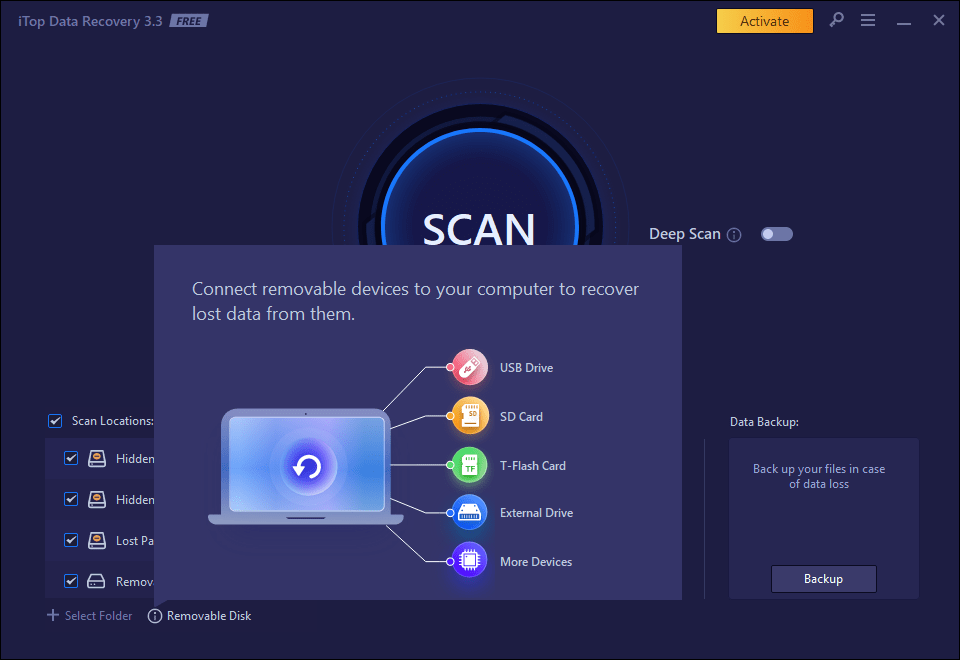 Data loss is a common thing and a lot of people tend to be a victim of it every day. Hard disks fail, USB and SSDs get erased, hard drives are prone to mechanical issues, and many more issues. In simple words, data loss is a very common event and we all know how dangerous it can be for our work if we don't have backup copies of our files.
Thankfully, iTop Data Recovery is an effective solution that helps you recover data from external devices. It is designed to recover lost or deleted data from external storage devices, such as hard drives, solid-state drives, and USB flash drives. But that's not all, it can also recover data from deleted or lost partitions. So if you've ever lost data, don't panic. There's a good chance that iTop Data Recovery can help you retrieve it back.
Recover 1000+ Formats of Videos, Audios, And Files
Have you ever had a hard time trying to recover files from your device's storage due to multiple formats? Worry not! With support for more than 1000 formats of videos, audio, and files, iTop Data Recovery is one of the most comprehensive programs out there. Not only does it support a wide range of formats, but the program is also easy to use. Just select the drive or media you want to scan, and the software will take care of the rest. You can even preview the files before you recover them.
Safe And Easy to Use
While most people think that data recovery software is cumbersome, however, that's not the case with iTop Data Recovery. This software helps you recover your lost files quickly and easily. Compared to other similar solutions, the restoration process is relatively fast with iTop's one-step operation. It also offers 100% safety and security so your data won't be at risk during the recovery process.
Recover Data from A System Crash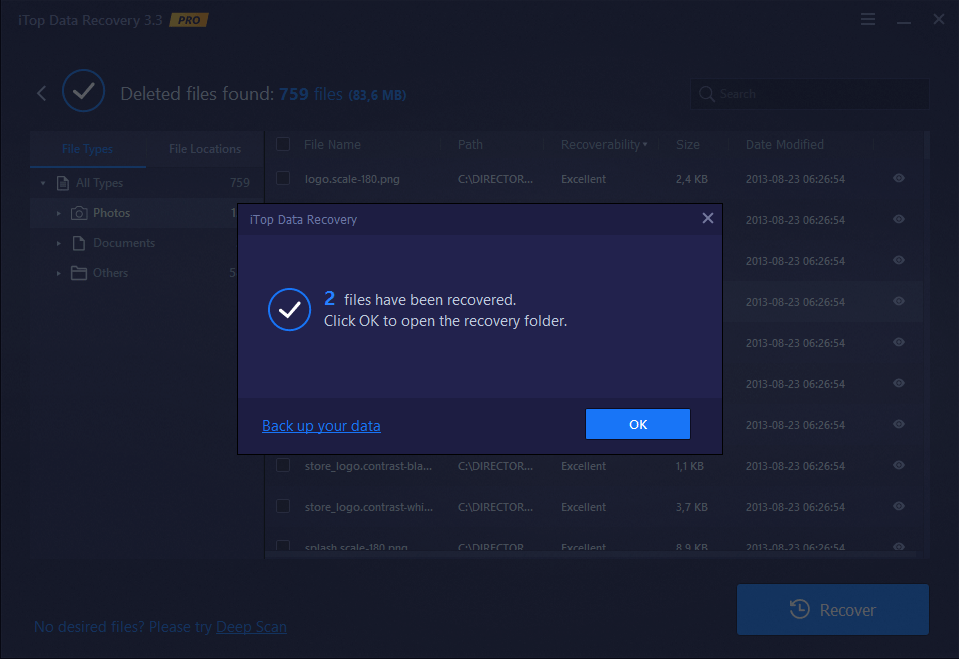 When your computer crashes, and you lose all your data, it feels like the end of the world. But don't worry, we've got you covered. A recent survey of more than a thousand people tested a bunch of data recovery software and found iTop Data Recovery to be a worthy solution. It's easy to use and recovers data quickly, even from a system crash. So if you ever lose all your data, don't panic. Just download iTop Data Recovery, and you'll be back up and running in no time.
Final Thought
Data Recovery by iTop is definitely worth considering if you're looking for a reliable and user-friendly data recovery solution. With its advanced features and wide range of supported file formats, it's capable of recovering lost or deleted data from Windows computers. Don't waste time and money on unreliable data recovery programs – try iTop Data Recovery today and see the difference.
Pricing – Available for Windows, iTop Data Recovery is a paid program and its monthly license costs $26.99. Thanks to the Hot Summer Sale, you can currently grab its yearly and lifetime license for as low as $29.99 and $39.99, respectively. A free trial is also available that lets you scan and preview the files before recovery.