Kaspersky Anti-Virus for Mac Released ! [Download Trial]

Recently, I told you that Kaspersky Antivirus for Mac is coming soon in mid-October. MAC users would now be happy to know that kaspersky security is now officially available for Mac.
Kaspersky Anti-Virus for Mac provides advanced protection for your Mac with a familiar Mac-style user interface and award-winning Kaspersky technology.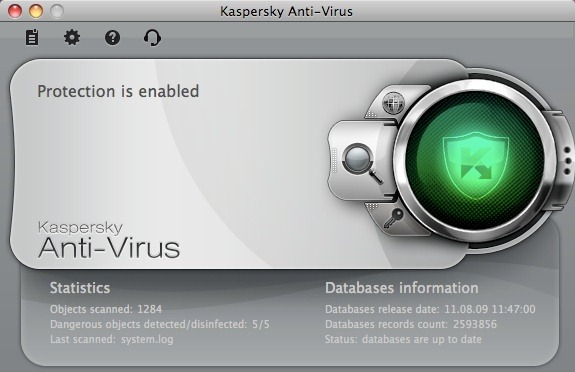 Key Features:
Core Protection
Fully Automated Updates
Internet and Network Security
Email Protection
Self-Protection
Ease of Use – Mac-style interface
High Performance
Support and Services
Cost – A 1 year license (1 Mac) of KAV is priced at £39.99 ($59.95)
Requires – Mac OS 10.4.11 or higher (Mac OS 10.6 Snow Leopard compatible)
Buy Kaspersky Anti-Virus for Mac Or Download a Free 30 day Trial Here
Also See: Download Free Kaspersky Anti-Virus for Mac OS X [Beta]