A 2TB USB Flash drive? Yes, that's for real as Kingston Digital which is a renowned name in memory products has announced DataTraveler Ultimate Generation Terabyte at #CES2017. The DataTraveler Ultimate GT is the world's largest flash drive packing a humungous storage space of up to 2TB in a very compact form factor. The pendrive carries a USB 3.1 Gen 1 (USB 3.0) interface that one can easily connect with their laptops and PC's though new users with Type-C laptops would have to use an adaptor instead.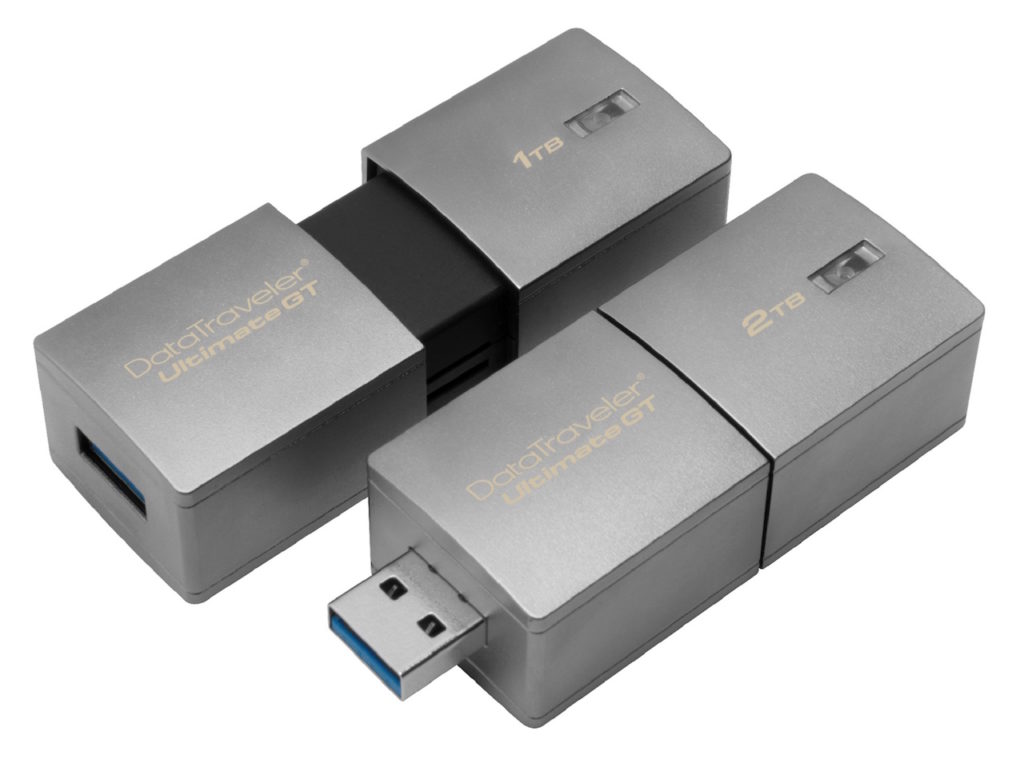 The drive comes in 1TB and 2TB capacities, allowing power users to carry massive amount of data easily in their pocket. For instance, the 2TB drive alone can hold up to 70 hours of 4K video recording. The world's biggest flash drive also sports a premium quality as it is made out of a zinc-alloy metal casing for better durability and shock resistance.
Jean Wong, Flash business manager says,
"At Kingston, we push the limits of what's possible. With the DataTraveler Ultimate GT, we empower users to increase their data storage mobility in a highly manageable form factor. This is a terrific follow up to our 1TB drive released in 2013 and by doubling the capacity, users can store and carry even larger amounts of data easily."
Below listed are the features and technical specifications of the drive:
Capacities1: 1TB, 2TB
Speed: USB 3.1 Gen. 1 (USB 3.0)
Dimensions: 72mm x 26.94mm x 21mm
Operating Temperature: -25°C to 60°C
Storage Temperature: -40°C to 85°C
Warranty: 5-year warranty with free technical support
Compatible with: Windows 10, Windows 8.1, Windows 8, Windows 7 (SP1), Mac OS v.10.9.x+, Linux v.2.6.x+, Chrome OS
The DataTraveler Ultimate GT ships in February and it's backed by a 5-year warranty. The pricing of the same is not announced yet but it won't be inappropriate to say that it could be one of the most expensive flash drive till date.