While the midrange smartphones market is killing it with tons of choices, the flagship killer section of the market too is catching up on a similar fight with increasing number of offerings and the prices dropping to make it all so tough for someone to decide which one to go with! LeEco dropped the prices on their Le Max 2 to 17,999INR while Lenovo launched their 2016 flagship in the form of Zuk Z2 Plus, a different variant of the Zuk Z2 they launched back in China few months ago. And this is an offering that starts at 17,999INR and has many things going for it when it comes to the specifications. So how does the Zuk Z2 Plus compare to the likes of OnePlus 3, LeMax 2 and such which pack Snapdragon 820 SoC and good amount of RAM? We had a chance to use the device for close to 3 weeks now and decided to split the review into key questions that most of you out there have, as you go about making your purchase decision. Lets go: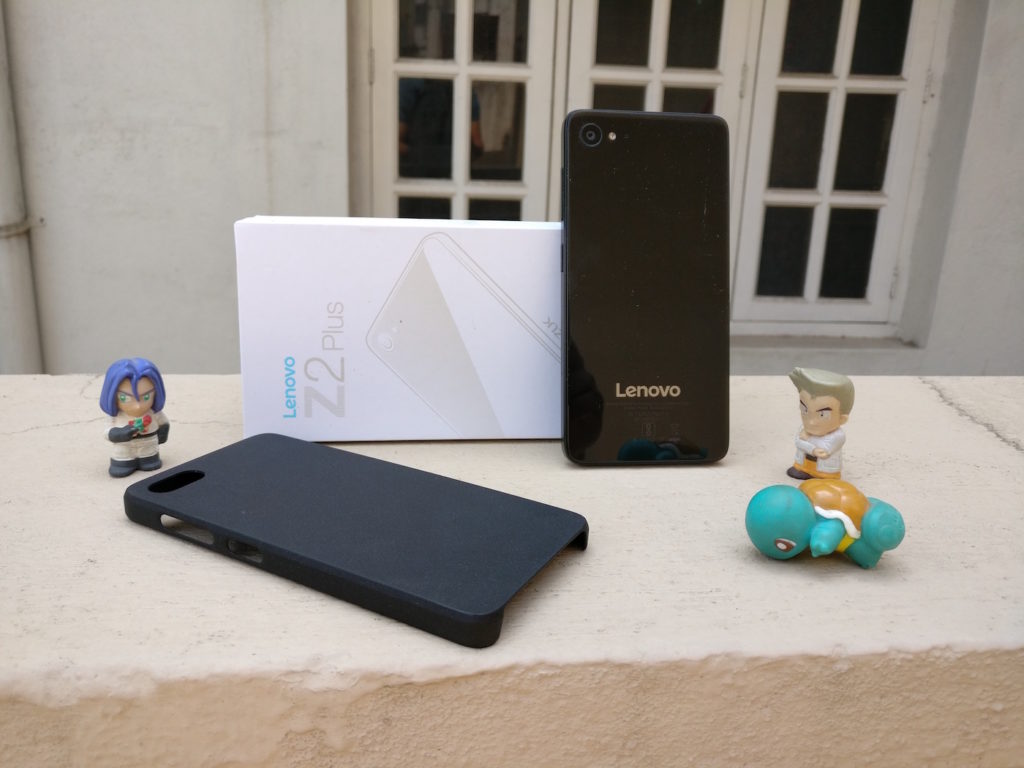 What variants of the Zuk Z2 Plus are offered and what is the pricing?
Zuk Z2 Plus comes in two variants with everything remaining the same barring the following:
3GB RAM and 32GB internal memory for 17,999 INR
4GB RAM and 64GB internal memory for 19,999 INR
What are the key specifications of Zuk Z2 Plus?
5″ FHD LTPS IPS LCD display with no Gorilla Glass Protection packing 441 pixels per inch
Snapdragon 820 SoC Quad-Core processor clocked at 2.15GHz with Adreno 530 GPU
3500mAh non-removable battery
Fingerprint, accelerometer, gyroscope, proximity and compass
Dual SIM with one sim supporting 4G with VoLTE support
13MP and 8MP cameras
Black and White colors
Is the phone too heavy for its size? How good or bad is the build?
The Zuk Z2 Plus has lots of Fibre Glass and plastic in its build but its all well constructed. It has a thickness of 8.5mm and weights close to 150gms which is quite heavy for its size but given the fact that it sports big battery, it is obvious. The phone gives a good feel in the hand but is nowhere close to the premium feel that LeMax 2 or the OnePlus 3 provides. Nothing too posh but nothing bad either. Get the black variant if you can as the fibre glass is soft and catches up lots of scratches which may dampen the glory of the white color
How is the screen?
The screen packs 441 pixels per inch and gets plenty bright but still not good enough for a seamless outdoor visibility. Viewing angles while indoors is very good and the colors look natural as well. There are options in the Settings > Display to move it to contrast and cool, we liked the default warm tone setting. Only gripe with the screen is that there is no official mention of Gorilla Glass protection.
Does the Zuk Z2 Plus come with Cyanogen OS? or Zuk UI?
Zuk has gotten rid of the contract with Cyanogen and hence now ships with Zuk UI. But the Indian variant comes with a modified version which is more stock like and has the Google Launcher by default.
What do you get in the box?
The phone
Normal charger brick
USB Type-C cable
Warranty and quick start guide
Sim ejector pin
One back case
What are the key features of Zuk UI?
Though the Zuk UI stays close to stock Android Marshmallow that its built off, following are some of the cool options:
Long screenshot option
U-Touch options (we will elaborate this in a bit) which are really cool
U- Health option for activity tracking purposes
Swipe up for toggle options which can be customized as per liking / needs
Double tap to wake up the screen
Turning on or off of the onscreen navigation buttons
App locking and releasing in the multitasking bar
What are the key features of the U-Touch?
The fingerprint scanner on the Zuk Z2 Plus is called the U-Touch and has the following options all of which work very well:
Click to get to home screen
Swipe left and right to switch between apps
Long press and double tap options that can be customized to launch an app or put the phone to sleep and so on
Long touch on the FPS to do a certain action
Is the U-Touch awkward as its not to be found on other phones normally?
It does take a while to get used to the functionality but once you're done, you will use it more and more and might miss it if you move to another phone!
How is the RAM management?
RAM management is very good and the phone retains most of the apps including heavy games in the background. When all the apps are closed the phone has close to 2GB of free RAM
Are there any lags in the UI, when lots of apps are open?
No. We at no point in time faced any lags or app crashes regardless of the load that we put on the phone. Everything is butter smooth and seamless transitions.
How is the gaming on the Zuk Z2 Plus? Are there any heating issues?
Gaming is very good even with intensive games during elongated gameplay. There were no frame drops or lags. However during elongated gameplay the phone does hit temperatures close to 45 which is quite warm but this is only in extreme cases. If you're not into heavy gaming for long duration there is nothing to worry.
How is the battery performance?
Zuk Z2 Plus has a commendable battery performance. Even with dual sims, 4G LTE all day, gaming and video streaming a lot we managed to get at least 4.5 hours of screen-on time.
On days of lighter usage with a mix of Wi-Fi, we hit upto 6 hours of screen-on time.
So on any given day expect at least 4-4.5 hours of screen-on time regardless of the usage and load on the phone and it will take you thru a full working day.
Does the phone support fast charging?
Yes, Quick Charge 3.0 but the charger set that comes in the box does not perform fast charging. It takes close to 2.5 hours to charge and if you were to use a certified fast charger it would take around 1.45 hours to charge up fully.
How is the audio quality on the phone?
There is a single tiny speaker grille at the bottom and the output + performance is average at best. However, the output via headphone jack is better. There are no special DACs in the Zuk Z2 Plus like Lenovo has in Vibe X3 and hence do not expect any magical experiences.
How is the performance of the primary camera?
The primary camera is a 13MP one made by Samsung and has a f/2.2 aperture. There is no laser autofocus assistance. Has a single LED flash and Phase Detection Auto Focus but no OIS or EIS. Following is how it performs under various conditions:
In daylight the output is above average with colors captured being true to life. You do get decent bokeh effects but they don't match what Zenfone 3 or the OnePlus 3 do, given the smaller f/2.2 aperture. Focusing speeds struggle at times but if you manually tap to focus you can manage to get good shots. White balance and exposures are just average as there are lots of areas in the pictures that tend to be blown out if there is light. However, the pictures are show with 1.34 µm pixel size which helps it.
Under indoor and low light conditions, the performance is below average with the pictures going soft and have pastel colors effect if you zoomed in to inspect the output. There is lots of noise and the overall output is not that you can expect off a flagship phone
4K videos and slow motion videos can be captured but the output again is average at best
The camera app is simple and neat with swipeable options, HDR, Panorama but no manual mode
How is the performance of the front facing camera?
The front camera is a 8MP one with f/2.0 aperture and shoots at 1.4 µm pixel size. Pictures come out good in daylight but in low light and indoors it follows the performance of the rear camera
How is the accuracy and working of the fingerprint sensor?
The fingerprint scanner works most of the times but is a tad slow to unlock compared to the OnePlus 3. Unlocking it from different angles too work. You can program upto 5 fingerprints.
Can the finger print scanner be used to lock and unlock apps or take pictures?
No. But one can use a third party app to do the same.
Does the phone have an IR Blaster?
No.
Does the phone have an LED for notification?
Yes, but its a single colored one which can be programmed.
Does the phone support USB OTG?
Yes it does.
Which one would you pick – Zuk Z2 Plus or Mi5?
If you're in for the camera then its hands down Mi5. But if battery life and butter smooth performance tops your list then its Zuk Z2 Plus
Would you pick Zuk Z2 Plus or OnePlus 3?
If you can expand your budget by 8K (which is quite considerable) then definitely the OnePlus 3 as it has Dash charging, better build, more RAM and better camera. But if you're tight on the budget, Zuk Z2 won't disappoint you at the price.
Does Reliance Jio work on the Zuk Z2 Plus?
Yes it does. Both data and calls. No heating issues.
How is the cellular reception and call quality?
Both are above average and we faced no issues.
How much storage is available out of the box? Can it be expanded?
In the 32GB variant there is close to 26GB free and in the 64GB variant there is 54 GB free. No, the memory cannot be expanded.
Hope the above review in FAQ form answered most of your doubts and queries regarding the device. Do share your feedback in comments section below.