LG G Flex Curved Smartphone & Curved OLED TV Unveiled in India [Hands-On Photos]
At a launch event in New Delhi, LG today announced their innovative line of curved display products – LG G Flex and LG Curved OLED TV. LG G Flex is the first smartphone to feature a curved and flexible form factor, the curve being employed vertically to practically deliver a natural experience while using the device. The G Flex has been showcased right now and reportedly it will be available in India by February 2014, priced expected to be around 60-65k. LG's 55" Curved OLED TV is the world's first television to sport a stunning curved panel, the display being remarkably thin at just 4.3mm and a truly vivid picture quality. It features WRGB technology and full support for Cinema 3D, to offer viewers a realistic cinematic experience. This TV is priced at Rs. 999,000 and is now available across LG's best shops.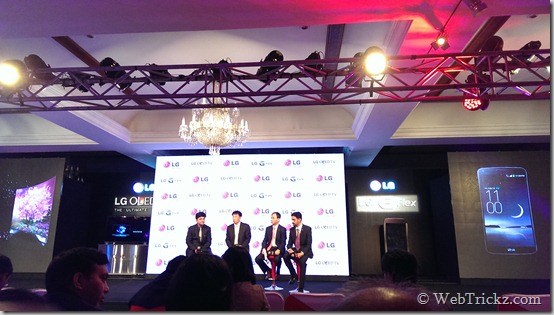 LG G Flex is powered by a 2.26Ghz Quad-core Snapdragon 800 processor, runs on Android 4.2.2 Jelly Bean, packs a 6-inch Plastic OLED (POLED) 720p display at 245ppi, 13MP rear camera and 2.1MP front-facing camera, 2GB RAM, and a 3500mAh non-removable battery. Specs apart, its most innovative feature is the flexible display and curved OLED panel built on plastic substrates instead of glass, such that the device can sustain a weight of 40KG when pressing it upside down, depicting the phone's durability. Other interesting features include a 'self-healing back cover' that automatically fixes minor scratches within a few minutes, Rear key and volume buttons as seen earlier in G2, Dual Window, KnockON, Quick Remote, ability to record videos at an ultra high resolution (UHD) of 3840×2160 and Full HD at 60fps, etc.
LG G Flex Photos (Quick hands-on demo)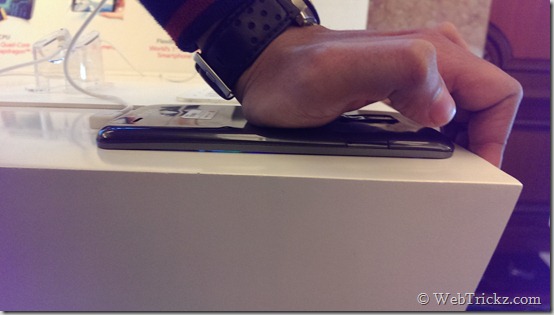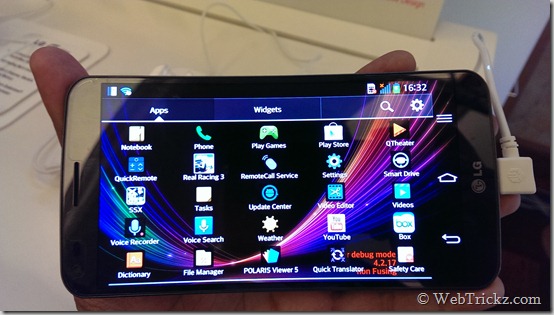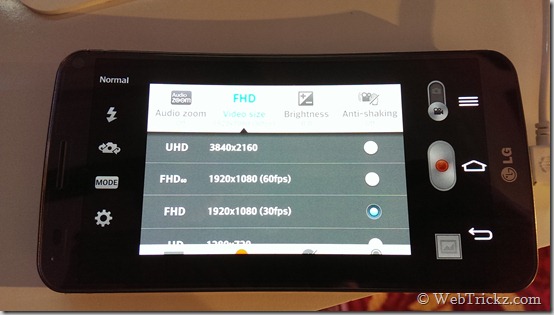 LG Curved OLED TV Pictures –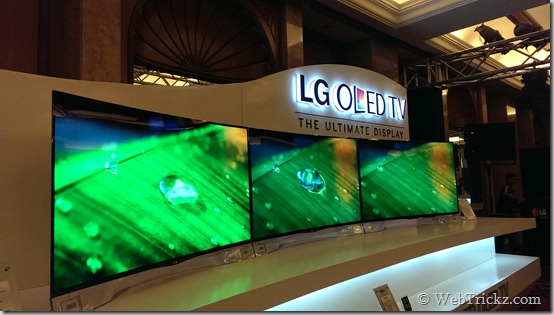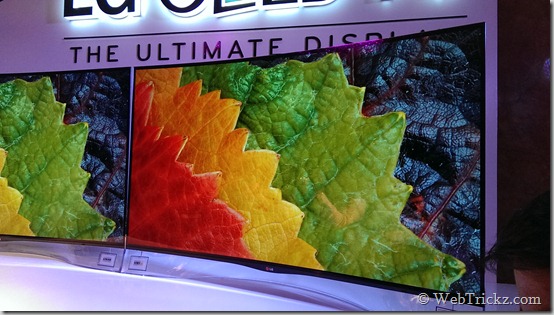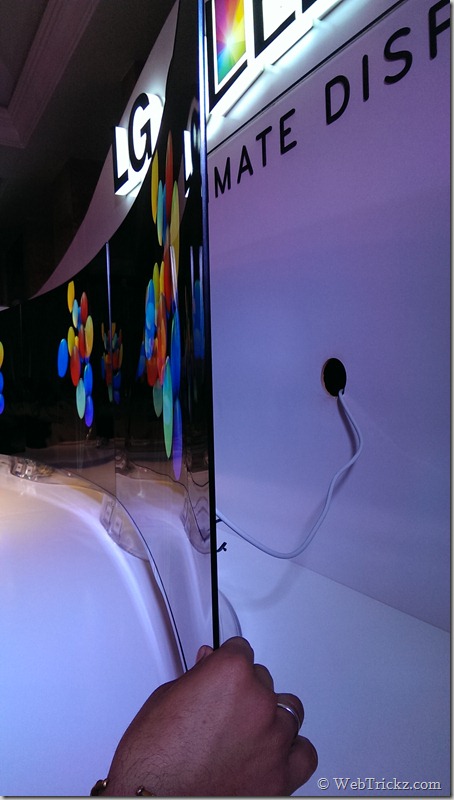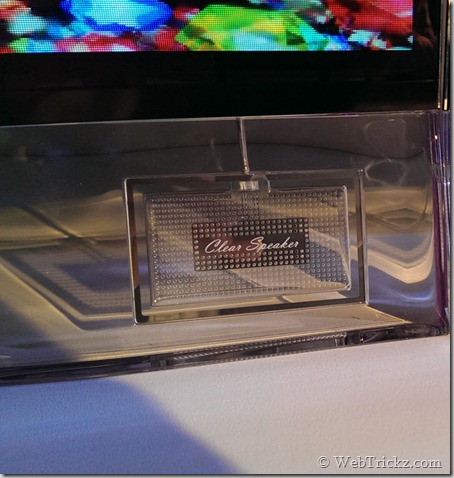 We'll be soon posting some videos of the above stunningly slim TV in action! 🙂
LG Curved OLED TV Picture Quality [HD Video]