LG Optimus One is a great mid-range smartphone that comes pre-loaded with Android 2.2 Froyo OS. The handset which I got came with software version v10b Oct 2-2010 but recently LG has issued an updated software version v10d-MAR-01-2011 for LG P500.
This latest software update v10D upgrades Android 2.2 to Android 2.2.2. You can update your Optimus One to the latest firmware v10d using LG PC Suite which comes loaded on its Free 2GB microSD card. We upgraded to Android 2.2.2 update and the installation went fine but took much time as the process is quite lengthy altogether.
UPDATE – Check our latest guide on How to Update Firmware of LG mobile phones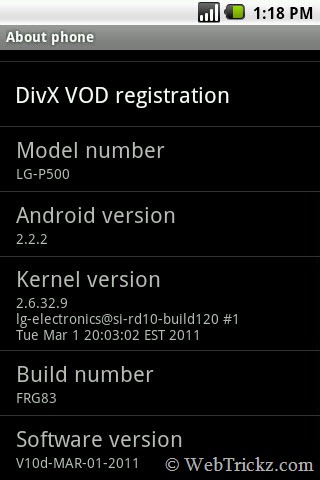 Before updating the firmware, make sure you have a USB cable and LG PC Suite installed on your PC. It is also advisable to take a backup of phone data to be on a safer side. Below are listed some screenshots which describe the firmware update process.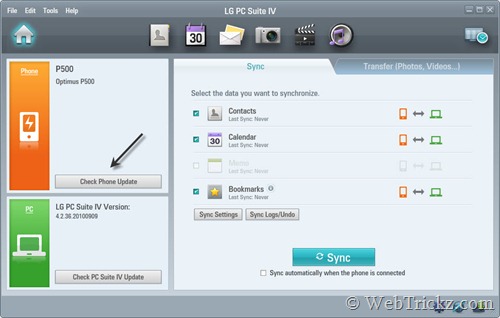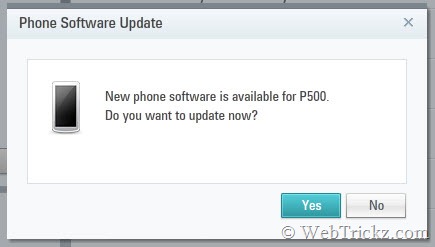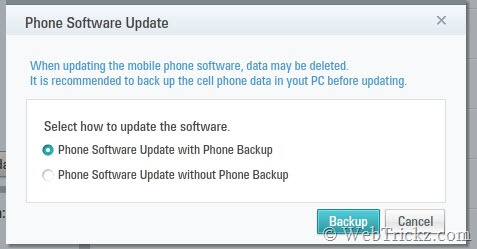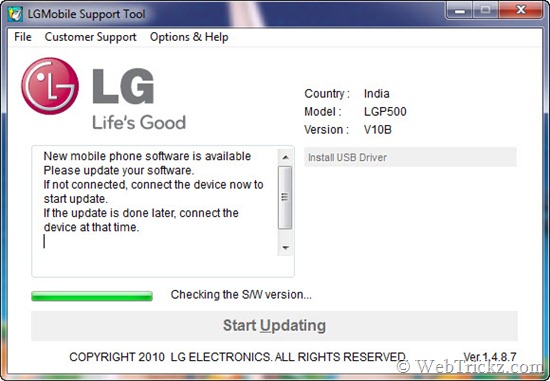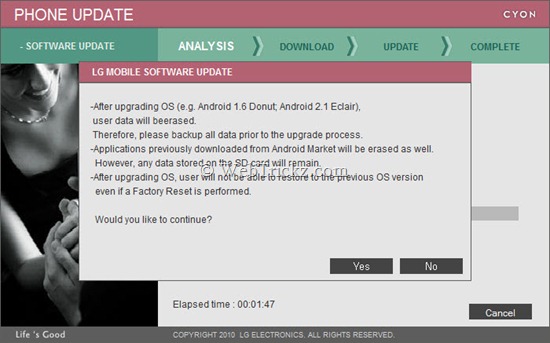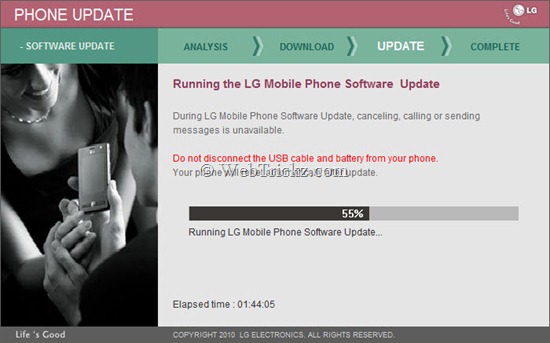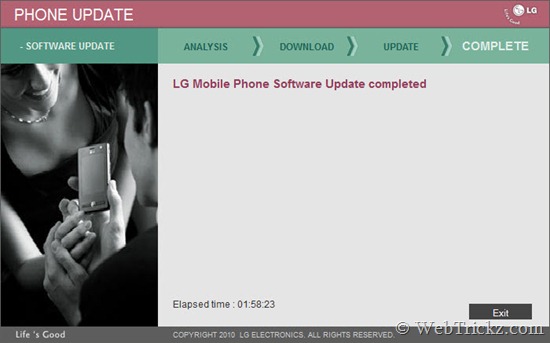 PS: The update is available in India, LG Mobile Phone Software Update is 126 MB in size.
>> Android 2.3 Gingerbread update for Optimus One is expected to release by end of May but there is no confirmation yet about it.
Update – According to @LGIndiaTweets, the Android 2.3 upgrade will be available by late August – early September 2011. If you can't hold yourself and want to update your Optimus One to Gingerbread now, then check out the latest post below:
New – Guide to Install Android 2.3 Gingerbread (CM7) on LG Optimus One P500