Most of the mid-range Android phones are still struck with Android 2.1 update, thus being a disappointment for its users. You will be certainly surprised to know that 'LG Optimus One' which ships with Android 2.2 Froyo, will soon be officially getting the latest and fastest Android 2.3 update aka Gingerbread.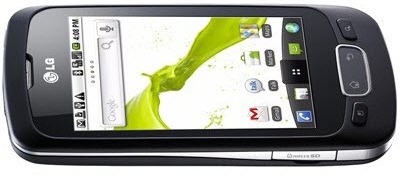 This news has been confirmed after LG posted below announcement on their site:
LG will upgrade all Optimus One smartphones currently using the Froyo OS to the next version of the Android OS, Gingerbread. Details of the upgrade schedule will be announced locally in due course. We sincerely apologize for the confusion and misunderstanding that was caused regarding this issue.
However, it is not clear whether this upgrade will roll out in India or not because the above news is posted on LG US site. Lets hope for the best!
Update (March 15) – @LGIndiaTweets replied us via twitter saying that Android 2.3 upgrade from Optimus one would be available soon.
@mayurjango The upgrade of LG #OptimusOne to #Gingerbread is expected by May end & will be available in the Android market.
NEW – How to Install Android 2.3.4 Gingerbread Custom ROM on LG Optimus One [Step by Step Instructions]