Toll Free Customer Care Numbers for PC, Mobile & Electronics Companies in India
There are often times when you need to contact the customer care or helpline number of companies for technical support or enquiry for consumer products. To claim product warranty, one needs to contact the concerned customer care or local support center if that exists. In India, you will be able to locate support centers for most companies in Tier-I cities but that's unlikely for other cities. In that case, you can contact their official customer service and they will take necessary action to assist you. The support basically involves return merchandise authorization (RMA), a process of returning a product in order to receive a refund, replacement, or repair during the product's warranty period.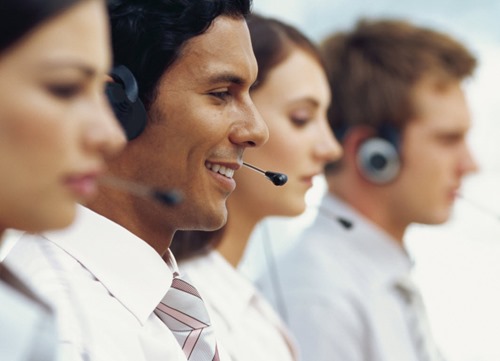 We've compiled a list of Toll-Free Customer Care Numbers in India for various brands and companies dealing in IT, Computers, Mobiles, Electronics, Cameras, PC Accessories, Networking components, etc. You can simply call their toll-free number for customer support and explain your problem without worrying about the call charges as that's free for the caller. However, most companies don't offer 24×7 customer support, hence you need to ring them in working hours and on weekdays only. (Differs accordingly). You can also consider contacting the local distributor or retailer for warranty support but they're likely to help you only if you've purchased the product from them and have a proper bill.
Computers / IT Hardware / PC Peripherals / Electronics
Acer – 1800-3000-2237 (More here)
AMD – 1800 425 6664
AOC – 1800 3000 0262 / 1800-425-4318
APC – 18001030011 / 18004254272
ASUS India – 1800 2090 365
Belkin India – 1800 419 0515
BenQ – 1800 419 9979
Canon India – 1800 180 3366
Cooler Master – 1800 221 988
Corsair India – 1800 425 3234 / 1800 425 4234 (Managed by Kaizen Infoserve)
Dell – 1800-425-4026
DLink – 1800-233-0000 (Technical) / 1800-22-8998 (RMA)
Gigabyte India – 1800 22 0966
HCL – 1860 180 0425
HP India – 1800 425 4999 (More here)
IBM – 1800 425 6666
Intel India – 1800 425 6835
Intex – 1860 108 5555
JBL (Harman) – 1800 229 291(Lifestyle)  /  1800 208 8880(Professional)
Kingston – 1860 233 4515
Lenovo – 1800-3000-8465 (More here)
LG Electronics – 1800 180 9999
Logitech – 0008 0044 02450
Microsoft India – 1800-11-11-00 (BSNL) / 1800-102-1100 (Airtel)
MSI – 1800 2000004
Netgear – 1800-102-4327
Nikon India – 1800 102 7346
Panasonic – 1800 103 1333
Philips – 1800 102 2929
Samsung – 1800 266 8282
SanDisk – 1800-102-2055
Seagate – 1800 425 4535
Sennheiser India – 1800-200-3632
Sony India – 1800 103 7799 (For All Products except mobile)
Toshiba – 1800 200 8674 / 1800 11 8674
TP-Link India – 1800 2094 168
TVS Electronics – 1800 425 4566
Western Digital India (WD) – 1800-200-5789 / 1800-419-5591
Mobile Phones / Smarphone
Apple India – 1800 4250 744  / 1800 425 4646
Blackberry – 1800 419 0121
Gionee – 1800 208 1166
Google Play India – 1800 108 8485
HTC India – 1800 266 3566
iBall – 1800 300 42255
Karbonn Mobiles – 1800 102 4660
Lava Mobiles – 1860-200-7500
LG India – 1800 180 9999
Micromax – 1860 500 8286
Motorola India – 1800 102 2344
Nokia India – +91 (STD Code) 30303838 (Not toll-free)
Samsung India – 1800 3000 8282
Sony India – 1800-3000-2800 (For mobile)
XOLO – 1800-30-100-104
Do let us know the toll-free numbers of other companies you come across. Hope you found this post useful. 🙂