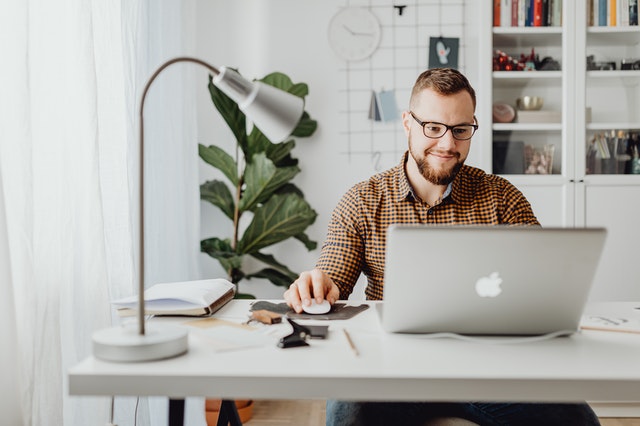 Keeping your Mac clean and free of bulk will make it run like a well-oiled machine. You can free up your space and leave more room for fast surfing and seamless downloading by cleaning up your Mac with these eight tips.
1. Update your Software
The best thing you can do is give your Mac a good cleaning from the inside out. Start with updating outdated software and make sure to check your security to protect your Mac.
2. Clean out your Programs
When you open up and start your Mac, you may have a lot going on. The lag time can come from programs that load automatically when you open your computer, draining the battery in the long run. Change the settings and, if you don't need them, delete them.
3. Check your Apps
Apps can take up a lot of computer energy. If you notice that your device is filled with applications that you don't use, free up space and kick start your device by getting rid of bulky apps.
4. Throw out Downloads
A lot of times, we forget what we've downloaded and let files and documents accumulate. Your downloads folder could be taking up a lot of space, making your Mac run slower than usual. Go through your downloads folder and delete copies you don't need and duplicates if you have them.
5. Take out the storage disk
Your storage disk is another area that doesn't get the attention it deserves. Things can pile up and drag down efficiency on your device. Try to get on a schedule to clean out your storage disk regularly. The more you store, the more you should go through and clean, making sure your storage disk isn't filled up.
6. Throw away Cache
If you spend a lot of time on the web, you'll want to give your cache a good scrub. Many things get saved from every site you visit, so you probably have a lot of waste piled up. To clean your Mac's cache, follow these steps:
Open Safari browser and head to 'Preferences.'
Go to the Advanced tab and enable the 'Show Develop menu in menu bar.'
In the Safari menu bar, click on 'Develop' and select 'Empty Caches'.
7. Check the CPU
It's always a good idea to check CPU activity and see which programs take up the most resources on your device. When lots of programs are simultaneously used, your CPU load is high, and your Mac won't run so smooth or fast. If you notice programs using a lot of CPU, it could be a good idea to close them, pause them, or delete them completely.
8. Empty your Trash
Last but not least, you should take out your trash. Mac users often forget about their trash bins, thinking it's not causing any holdup. However, your trash bin may be dragging your computer down and slowing it down. You can go through files and double-check whether you want them deleted from your device. Then select 'Empty Trash' to make sure that your device is free from the bulky buildup.
Don't forget the outside
All eight tips can help get your computer running more efficiently by taking care of the inside, but don't skip the outside as well. Keep your Mac free from dust buildup to prevent overheating for overall better usage. When cleaning up the outside, be careful about chemicals and try to use only products that are safe for Macs.
Cleaning up your Mac is easy and, once you get on a cleaning schedule, you'll be able to enjoy better surfing, downloading, and gameplay than ever before. Don't drag your Mac down by leaving it dirty; tidy it up and see how effective it can be.