Mac4Lin – Transform Linux desktop to Complete Mac Look
If you are a Linux user and fell quite bored with the mere Linux look, then you might try out Mac4Lin. Mac4Lin is a complete transformation pack which can transform the look of your Linux desktop to a complete MAC OS X look.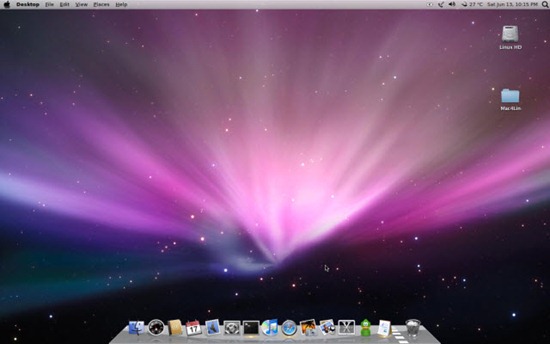 It includes a package of skins, wallpapers, icons that brings a complete Mac look to Linux with an automated installation. Mac4Lin also integrates its theme with other 3rd party apps.
Get Mac4Lin Here   via   [ Lifehacker ]