A day back, we shared about a service 'gplus.to' that lets you Shorten your Google+ profile link, thus to make it look cool and easier to share. Google+ hasn't got the vanity URL option until now, so you might want to make your profile link short using some other unofficial services. Another new service has just been introduced called "plus.ly".

Plus.ly is also a similar Google+ URL shortener service with a cool Google+ like interface. But unlike gplus.to, it allows you to use numbers and –, _, . in the opted username. So, plus.ly makes it possible to set a short URL like mayur.agarwal.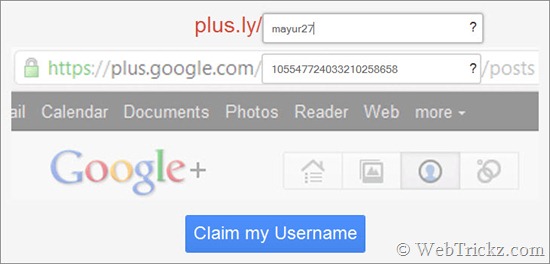 Give a try to it @ plus.ly
If you're interested in following me on Google+, visit my profile at plus.ly/mayur27.