A lot of rogue software's and fake antivirus programs are arising these days which aims to spoil your PC and continuously show bad "FakeAlert" threats.
McAfee Stinger is a portable and smart utility used to detect and remove specific viruses. Stinger utilizes next generation scan engine technology, including process scanning, digitally signed DAT files, and scan performance optimizations.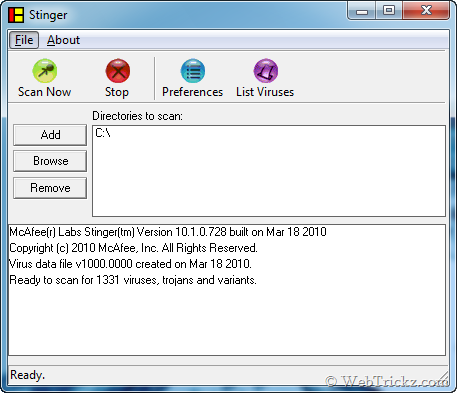 Stinger can Detect and remove the following "FakeAlert" Variants – Kryptik, AVP Security, Fakespypro, Winwebsec, Antivirus Soft and XPSpy. It can detect and clean over 1331 viruses till date.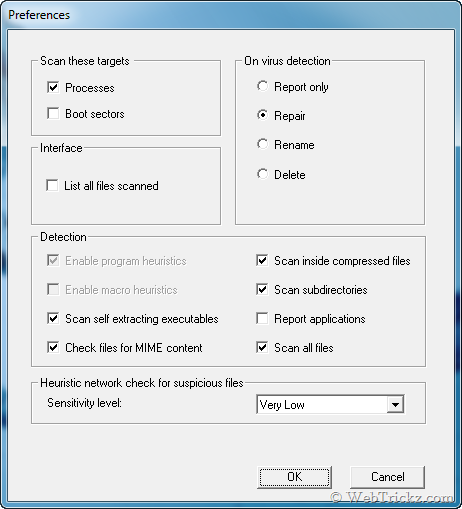 Its updated build is provided at frequent intervals which includes the latest definitions.
Download FakeAlert Stinger  [Build Nr: 10.1.0.728]