Measure Boot/Startup time in Windows 7 & Vista

If you want to analyse the time, taken by your Windows to boot up, then here is a perfect tool which does this task easily. BootRacer is a free utility which allows you to check your Windows boot speed.
It is easy to use and provides variety of options. BootRacer is able to detect Time to Logon and Total Time to Desktop. It gives Excellent rating if your boot time is less than 60 seconds. Start-up time can be improved by disabling unneeded applications or programs using msconfig or any other startup entry manager.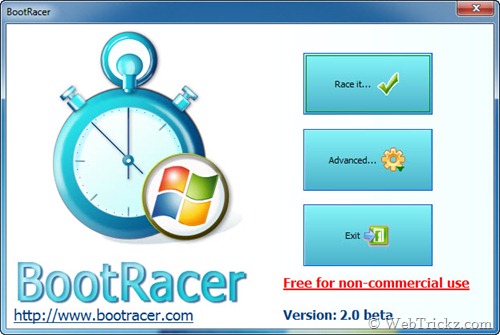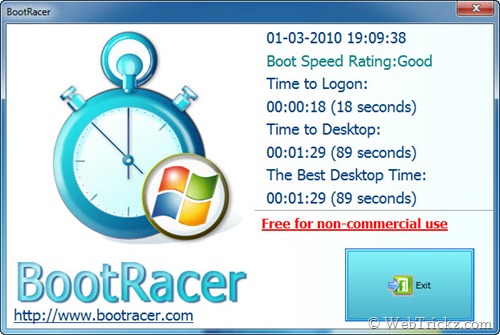 Compatible with – Windows XP/2003/Vista/2008/Windows 7 (32 or 64 bit)