MediaInfo Lite is a simple tool to analyze media files. It shows you detailed information about the audio and video files like their format, video resolution, bit rate, duration, channel, sample rate, aspect ratio, frame rate, stream size, etc.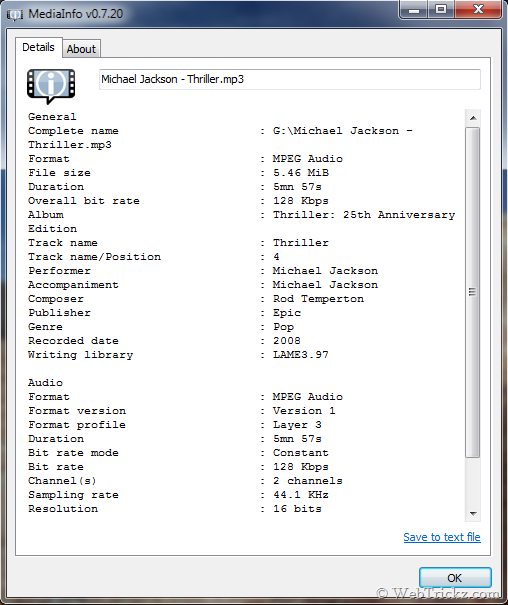 It can be used through shell extension via Windows Explorer. To enable this option, open MediaInfo > About > Check 'Enable shortcut in context menu' and click OK.

You can also save the media information as a text file easily.
Download Here   [Supports: All Windows]