Microsoft has introduced a free troubleshooting program 'Fix it Center', currently in Beta which allows users to find and resolve common Windows issues automatically.
Fix it Center Online is free, easy to use, and finds and fixes many common PC and device problems automatically. It scans your device to diagnose and repair problems, then gives you the option to "Find and fix" or to "Find and report. The program has a total of 27 categories which you can simply fix in just a few clicks.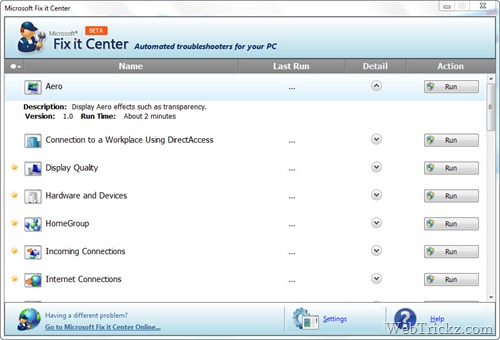 It also helps prevent new problems by proactively checking for known issues and installing updates. Fix it Center helps to consolidate the many steps of diagnosing and repairing a problem into an automated tool.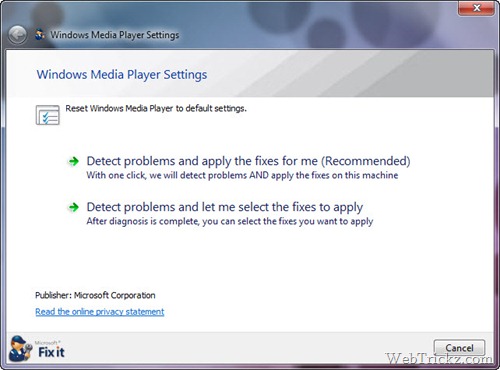 Supports – Windows XP, Vista, Windows 7 and Windows Server 2003/2008
You can also sign up for Fix it Center Online during setup, to manage all your computers from a single location on the Internet and view specific solutions for each PC.
Download Fix it Center