Recently, we shared Harry Potter 7 Theme for Windows 7 compiled by us which has crossed 20k downloads. Microsoft has now added an official 'Harry Potter' theme to its Windows 7 personalization gallery, depicting characters from Harry Potter 7 Part 1 movie.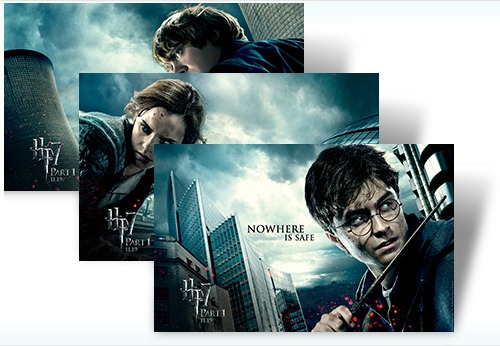 Get images of Harry Potter—along with Hermione, Ron, and others Who Shall Not Be Named—on your desktop in this Windows 7 theme, available just in time for Harry Potter and the Deathly Hallows, Part 1.
Harry Potter theme by Microsoft contains 6 high-resolution desktop backgrounds each with a high-resolution of 1920×1200. There is a slight difference between wallpapers of HP theme by MS and our HP7 theme. You can also download our Harry Potter 7 theme which is packed with 9 desktop wallpapers.
Download Harry Potter Theme (By Microsoft)