Recently, we shared the leaked build of Microsoft Security Essentials aka Morro. Today, Microsoft has officially released the Microsoft Security Essentials Beta which is available for Free download.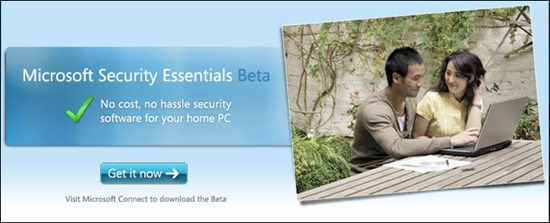 Microsoft Security Essentials Beta is a free security product, which provides you high-quality protection against viruses and spyware, including Trojans, worms and other malicious software.
Security Essentials is easy to install and easy to use. Updates and upgrades are automatic, so there's no need to worry about having the latest protection.
Note: This beta is available only to customers in the United States, Israel (English only), People's Republic of China (Simplified Chinese only) and Brazil (Brazilian Portuguese only).
It supports: Windows XP (SP2 or SP3); Windows Vista; Windows 7 (Beta or Release Candidate)