MiniTool Drive Copy – Free Disk Copy/Clone Tool
MiniTool Drive Copy is a free Disk Copy software and Disk Cloning tool which allows users to easily copy and clone FAT12, FAT16, FAT32, VFAT, NTFS and NTFS5 partitions.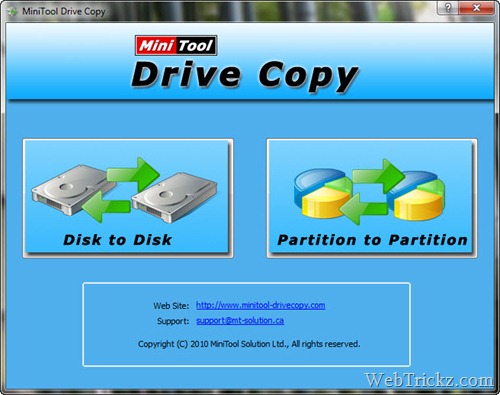 Whatever the disk is IDE, SATA, SCSI or removable drive. It can copy disk easily and quickly. After quick backup of disk or partitions, your data will keep safe even in the case of system crash. One can also boot the computer directly from the new disk.
Compatible with – Windows 2000 Professional/XP/Vista/Window 7
Download MiniTool Drive Copy (4.96 MB)   [Homepage]