The latest 4.11.28 software update for MIUI v6 Developer ROM comes with significant improvements for Homescreen, Camera, Gallery, Email, Mi App store and Browser. Of these, the most important change is the introduction of one-hand operation mode for Mi 3 and Mi 4 running MIUI 6. MIUI 6 has incorporated the small-screen mode that helps in operating the smartphone easily with a single hand. On enabling this mode, the display instantly squeezes into a 3.5-inch display which is better for usability, especially for users with smaller hands.

Though a bigger screen is definitely good for readability and better viewing experience but it might pose a problem for some when they're unable to move their thumb across the entire screen with one-hand usage. Apparently, this feature looks more beneficial for Redmi Note with a 5.5″ display than for devices like Mi 3 & Mi 4. Not to worry, it will be likely available for Redmi Note as well when the device receives MIUI 6 update. Apple has implemented a similar approach on iPhone 6 with "Reachability" feature that moves the whole display content to the bottom half of the screen.
How to switch to One-handed mode on Mi 3 and Mi 4
To enable one-handed operation in MIUI ROM, simply swipe your finger from "Home button towards the back capacitive button". This will activate the mode on the right side, whereas swiping the finger from home to the left (Recent apps key) will activate it on the left side which is convenient for left-handers. Swiping in the opposite direction will bring you back to full-screen mode.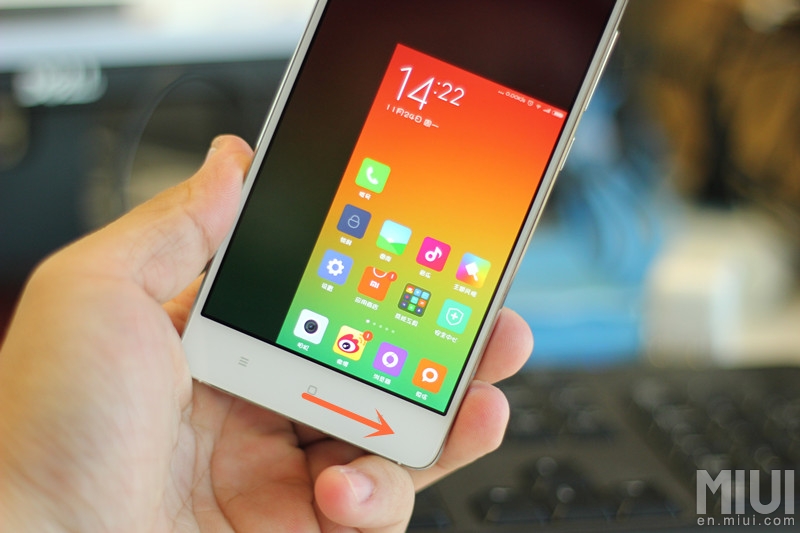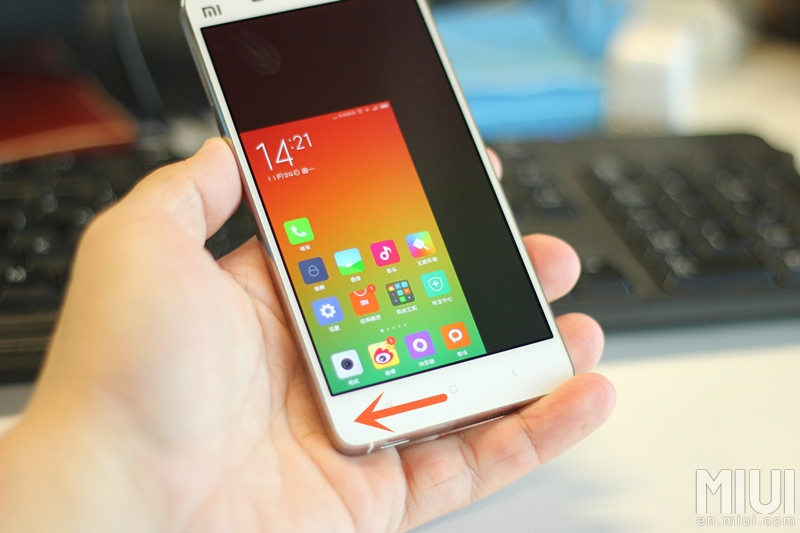 The small-screen mode remains active for the home screen, apps and games as well. The rest of the screen space doesn't look bad as it shows the translucent home screen background and luckily no deep blacks. To use the new one-handed mode, you need to either have a Xiaomi Mi 3 or Mi 4 running on MIUI 6 Developer ROM 4.11.28 (released today) or up.
Credits: MIUI 6 One-handed Operation Mode [MIUI Forum]