Mixxx – Free DJ software for Windows, MAC & Linux

Mixxx is free, open source DJ software with a complete package for amateur and professional DJs alike, providing everything you need to create live mixes. It is highly professional and looks best Free alternative to Virtual DJ.
Mixxx Can run without any extra hardware, and is fully functional replacement for a traditional "turntables and mixer" DJ setup. Supports advanced features like comprehensive MIDI controller support, vinyl control, and multi-core CPU support.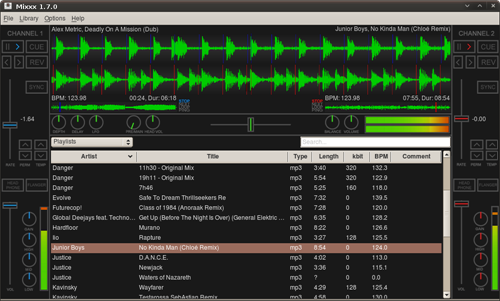 MP3/OGG/WAVE/FLAC playback
Vinyl emulation – Adjust the pitch of a song, just like on a real turntable
Wave recording
BPM detection and estimation
Download Mixxx for Windows, MAC and Linux
Also See: Download UltraMixer – A Free DJ Mixing software