Modify 'Slide to Unlock' Label on iOS Lockscreen with Slider Enhancer
The 'Slide to Unlock' text label appears on the lock screen of every iOS device but there is no official way to change the usual unlock label. However, you can easily modify the commonly seen Slide to Unlock message on iPhone, iPad or iPod touch provided your device is jailbroken. A 10 year old talented developer Ron Melkhior has designed such app called 'Slider Enhancer'. The app is free, available on the trusted BigBoss repository.
Slider Enhancer lets you change the iOS lock screen Slide to unlock text to some custom message which could appear cool and interesting. Furthermore, it allows you to show battery percentage, current time, current Wi-Fi network, or current IP address as the unlock label instead. To install it, just launch Cydia and search for Slider enhancer. Then simply install it and configure the app options from the Settings.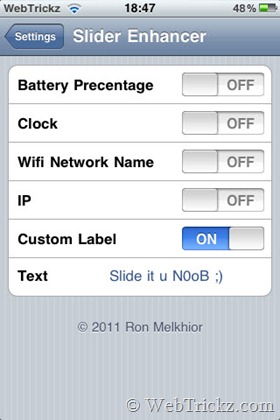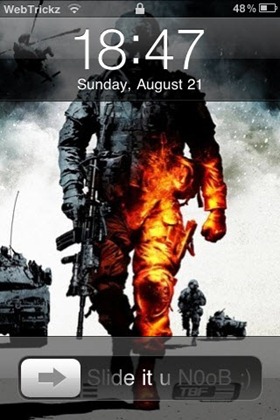 – Compatible with iOS 4 and iOS 5
via [CydiaBlog]