I bought LG Optimus One phone few days back, which comes pre-installed with Android 2.2 Froyo. After installing some applications on it, I noticed that the apps were installed on the SD Card by default while the Angry Birds game was installed on phone memory.
This can be problematic for users with very less internal phone memory, that can easily run out of space after installing a handful no. of apps. MoveToSD is a free app for Android which can get you rid of this situation. The app lists all the apps installed on your Phone and SD Card, lets you fast and easily move installed apps to/from SD Card (Move from phone to SD card or Move from SD card to phone).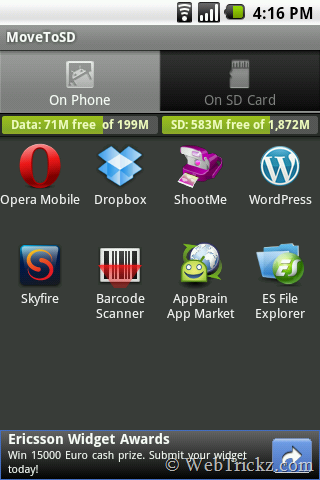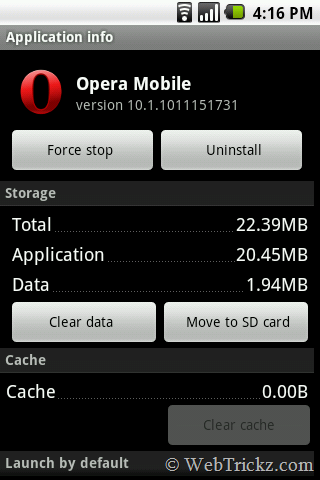 It also shows the amount to space occupied by an app but only moves single app at a time. There are options to Force stop, clear data, clear cache, or Uninstall the app. We advise you to store the less needed apps and games on your SD card.
Note: MoveToSD supports Android 2.2 and newer only.
Search on Android market or download it using the given QR code: