Move Tabs to older position in Firefox 4

If you tried out Firefox 4 Beta 1, then you must have noticed a new look plus the tabs placed on top as they are in Google Chrome. If you aren't comfortable with the new tab position and want to place tabs below the address bar in Firefox 4, then you can do this task in just a few clicks.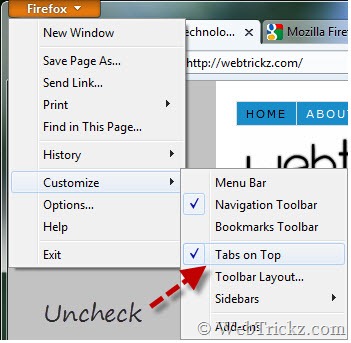 To move tabs to older position, start Firefox and open the Firefox menu by clicking the orange Firefox button located at top left corner. Go to 'Customize' and uncheck the option 'Tabs on Top'. Tabs will now be moved below the address bar.