MSN Virus Cleaner is a tool that enables you to clean and remove any Instant Messenger threats including worms and viruses from your MSN or Windows Live Messenger. It can even remove AOL instant messenger and Yahoo Messenger related viruses and worms.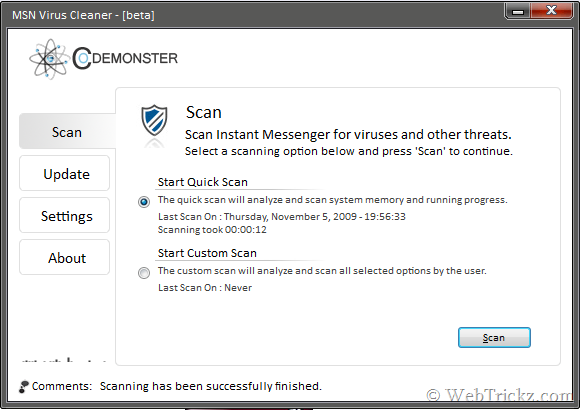 This simple and easy to use tool, provides Updates to application database and modules. It has custom scan option and one can enable/unable functions. One can also clean browser related and Temporary files with it.
Make sure to run this tool in Administrator mode, by right clicking the tool and selecting 'Run as Administrator' from Start menu.
Supports: Windows XP /Vista /7  [Requires Microsoft .NET Framework 2 or higher]
Download Here  (683 KB)