MSN Virus Remover is a free and simple tool which helps you remove time wasting and annoying MSN Viruses. It takes very little time to process and allows you to get on with your MSN Instant Messaging and continue chatting with your friends, family.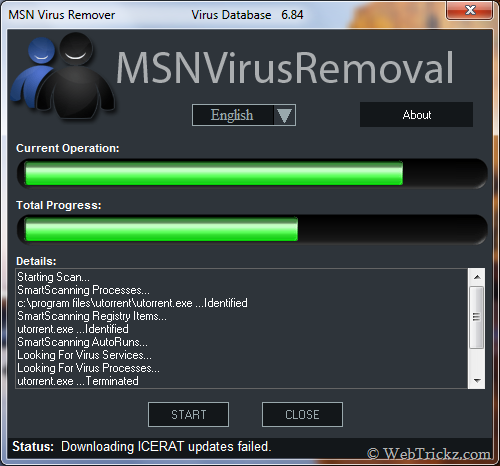 MSN Virus Remover:
Removes many different strains of common MSN viruses.
Restores access to Regedit, Task Manager, Run, Command Prompt, System Restore Configuration Panel and Folder Options.
Scans External drives such as USB drives and portable hard drives for auto runs which may reinfect the system.
This tool currently fixes 13015 viruses.
Note: You may need to use an administrator account to completely remove the viruses. It is strongly recommended to start your computer in Safe Mode to use it.
Download MSN Virus Remover  (290 KB)