Most of us require to send fax to someone, but it gets difficult if we haven't a fax machine with us. So, I've found a free service which lets you send fax online using Internet.
MyFax is one great service, which makes our task easier by providing the facility to send Fax Online for Free. With its Free service, you can send up to 2 faxes per day of 10 pages each.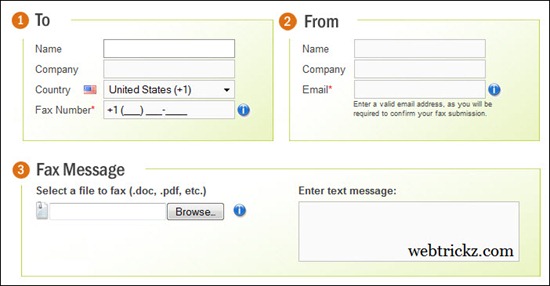 MyFax can send your Fax to 41 countries and documents such as word, excel or PDF files are supported. The limited size of a fax is 10MB and supports 178 file formats.
You must give a try out to this simple and Free service, to send your fax on the go.