I am a big fan of National Geographic channel and its the only channel which is enjoy watching out. It tells us about all major activities from all over the world. You can grab a huge knowledge of various fields like Natural climate, Animals, Wildlife, Technology, Religions, Historic events, etc. National Geographic grants support exploration, research, and conservation efforts around the globe.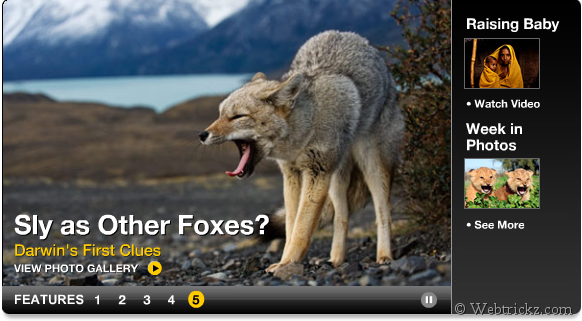 You can enjoy the real photos and Wallpapers from National Geographic website. The best thing about them is that, All the pictures captured are original and natural which beautifies our nature. It also gives a brief description about the images and wallpapers. The wallpapers section also has categories like: 
Adventure & Exploration, Animals, History, Landscapes, Nature & Weather, Patterns in Nature, People & Culture, Science & Space, Travel, Underwater
See Photography Site Map of National Geographic. They have a amazing collection of awesome pictures and Wallpapers. The wallpapers can be downloaded Free. So, Do have a look at their amazing site and get to know about the beauty of life and the whole World.