The latest version of NFS Racing game is now released and available in stores.
Need for Speed SHIFT is out September 17th in Europe and September 15th in North America. It is available for Xbox 360, PS3, PC and PSP as well as on Mobile and iPhone.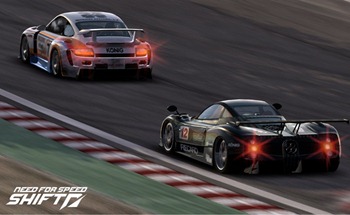 NFS SHIFT is an award-winning authentic racing game that combines the true driver's experience with real-world physics, pixel-perfect car models, and a wide range of authentic race tracks. It creates a simulation experience that replicates the true feeling of driving high-end performance cars.
This game is developed by Slightly Mad Studios in collaboration with Black Box and senior vice president Patrick Soderlund at EA Games Europe.
GameTrailers.com has reviewed Need for Speed SHIFT – 9.1 out of 10