Nero General CleanTool is an official tool by Nero which allows you to completely uninstall or remove Nero software from your computer. It helps to delete all remaining Nero registry entries from your system, which sometimes creates a problem while upgrading or downgrading Nero.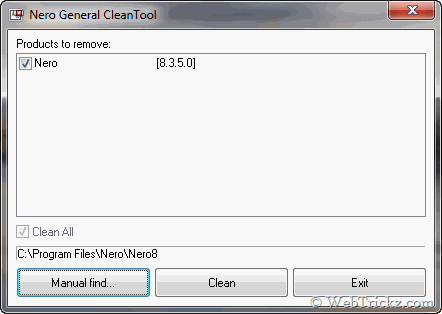 To use it, just
Download the Nero General CleanTool, Unzip the ZIP file and start the CleanTool. Check the boxes next to the Nero products you want to remove. Then click the "Clean" button. A status window will open. The execution of the tool may take several minutes.
Please wait until the progress bar has moved completely to the right. In the window "Nero General CleanTool" click the "Exit" button as soon as the erasing procedure is completed.
Reboot your computer. Now all selected Nero apps are removed from your computer.
Download Here [1.20 MB]