NetQin Mobile Anti-Virus for Symbian & Windows mobile

With the advancement of technology, devices like mobile phones and Smartphones are also prone to threats like Viruses, malware and spyware. I've found a Free application which provides complete protection to your Symbian and Windows mobile.
NetQin Mobile Antivirus uses leading technology to protect your mobile phone against all the latest mobile threats. A Combination of firewall and real-time monitoring ensure your mobile device is safe and secure. Optimized full scan and system management provide your mobile device instant protection while simultaneously enhancing overall mobile performance. You can only use GRPS service to update virus definitions.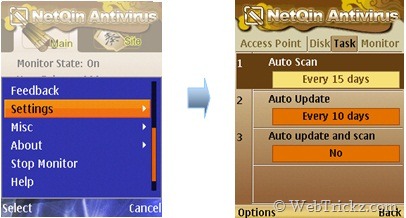 Version: V3.0 (Only for S60 3rd_English)
Applicable OS: Symbian and Windows Mobile 
Language: English, Arabic, Russian, Thai
Download Here [FREE]