There is a lot of excitement over long awaited iPhone OS 4.0 which is being unleashed today at Apple iPhone OS 4 event. You might be interested to know the bundle of new features which are being added to the new iPhone OS 4.0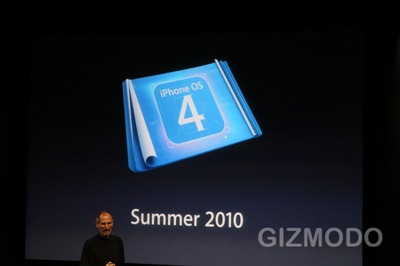 Check them just below:
>> The most anticipated feature added to iPhone OS includes MULTITASKING.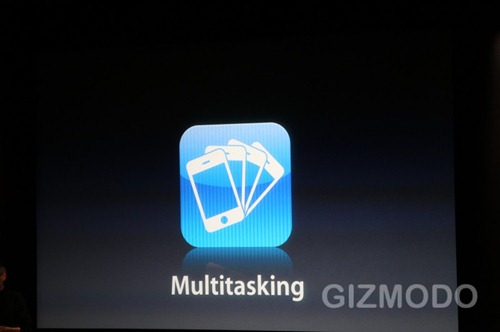 >> OS 4.0 Will add 100 New User features.
>> There will be 1500 new APIs.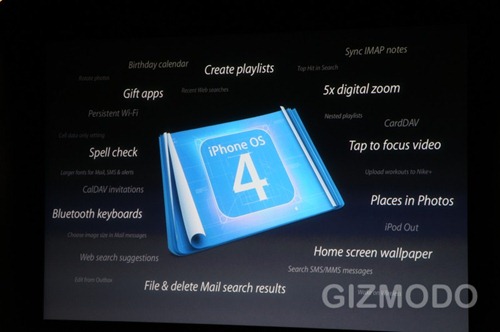 >> In-app SMS, Calendar, Automated testing, Full map overlays, full access to still and video camera data, carrier information, ICC profiles, Image I/O, half-curl page transition, Quick Look, package-based documents, call event notifications, iPod remote control accessories, Draggable map annotations and a few more.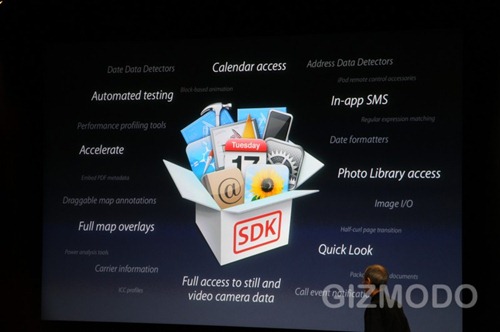 I'll be updating this post very soon!! Stay updated.
Update – 7 new API Services added are: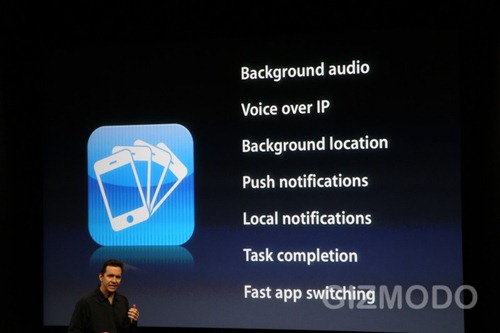 You'll now be able to create a specific Folder for GAMES 😀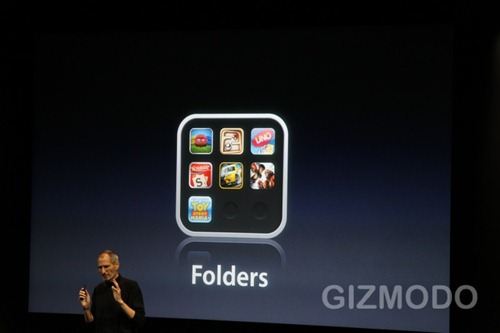 You can now use two separate images for the wallpaper and the lock screen.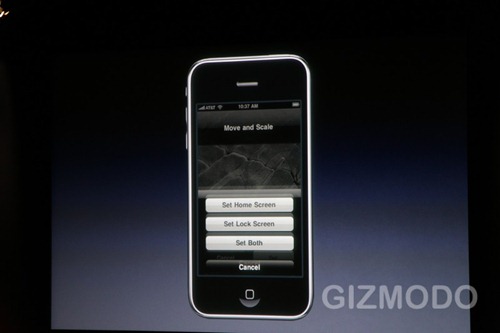 iAD – Mobile Advertising right inside iPhone OS 4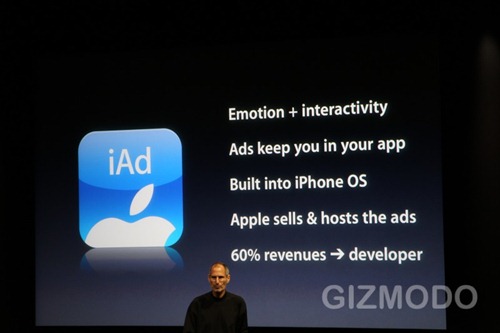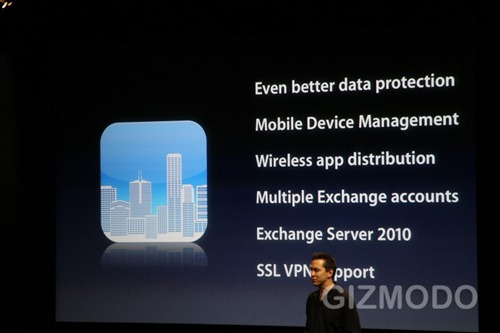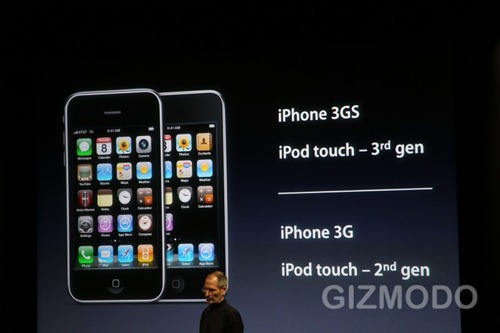 Only the iPhone 3GS and iPod touch 3rd generation are compatible and will run everything. The iPhone 3G and iPod touch 2nd generation – will run "many things", but they will not get multitasking.  [Via] Gizmodo