We have previously wrote about Pingdom uptime monitoring service, which lets you Track Uptime & Downtime and Test the loading time of your Website or Blog.
Pingdom has now updated its Free app for iPhone & iPod Touch to 2.0 with new features. The new version comprises push notifications, graphs, and more.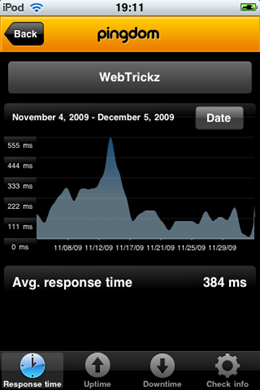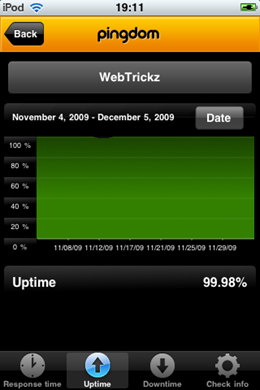 The new Push Notification feature, notifies instantly when your site goes Down and is Up again directly on the screen. With this app, you can examine trends in the uptime, downtime and response time of your site.
The graphs can be shown for any date range, so you can examine a specific day closely, or view trends over several months.
Get the Pingdom iPhone app (App Store link)