Pingdom, a popular website monitoring service has now added two new free tools for webmasters. Their already discussed service Full Page Test, lets you test the loading time of your Website or Blog. The 2 new tools introduced are DNS Health & Ping and Traceroute.
DNS Health Test will help you find errors in your DNS settings, and verify that your domain name has been set up correctly. The test goes through 6 processes namely: Delegation, Nameserver, Consistency, SOA, Connectivity and DNSSEC.

You can do this test to make sure that the domain name is properly set up and that your DNS servers are responding in a consistent and correct manner.
Link – http://dnscheck.pingdom.com/
Ping and Traceroute are handy tools available directly from your browser. With these tools, you'll get an outside view of your network response time and network topology, which allows you to track down possible errors more easily. Both Ping and Traceroute work by sending out ping packets and waiting for replies.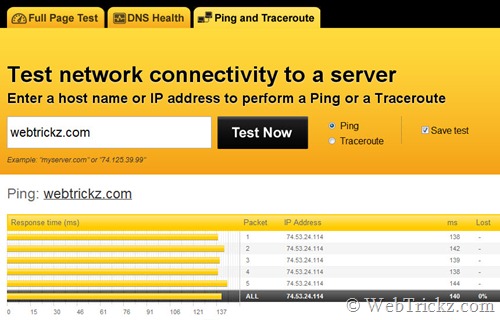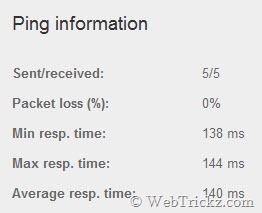 Ping information shows results such as the number of packets sent and received, Packet loss (%), Min response time, Max response time and Average response time in milliseconds.