Nitro PDF Reader is a free, fast and powerful application by NitroPDF which allows users to create PDF files from over 300 different formats, comment and review, fill and save PDF forms, extract text and images, type text directly onto the page, and more.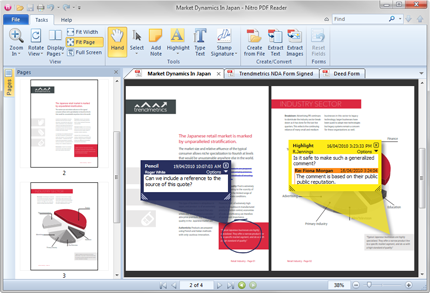 It offers quick access all the tools and tasks from the one location, without having to search through countless menus and toolbars.
The product is currently in Beta but can do professional work in full performance and secure manner. One of its best feature is the ability to Digitally sign PDF documents.
Sign electronic files with your handwritten signature –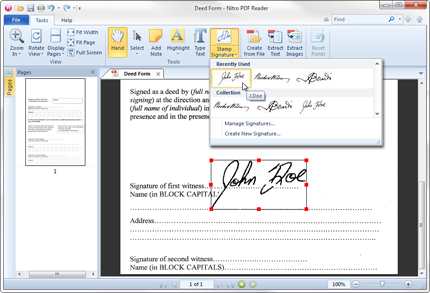 Check the range of powerful features and functions here.
Supports: Windows XP, Vista, 7 (32-bit & 64-bit)
Download Nitro Reader Beta [FREE]