With the launch of Android 4.4 recently, Google made it clear that the Samsung Galaxy Nexus won't get the official Android 4.4 (KitKat) update. As stated by Google, the reason behind Galaxy Nexus not receiving the KitKat update is that the phone falls outside of the 18-month update window. Though other Nexus devices namely Nexus 4, Nexus 7, and Nexus 10 are eligible for the KitKat update, thus disappointing a majority of Galaxy Nexus users.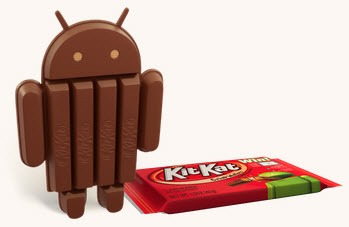 Galaxy Nexus was launched two years ago and until now the device has received all the OTA updates, the latest being Android 4.3 Jelly Bean and unfortunately it could be its last official upgrade. Now, that's a concern for users who opt for a Nexus smartphone considering they'll enjoy all the tasty future updates. However, those with some expertise can enjoy KitKat flavour on their Galaxy Nexus by installing Android 4.4 KitKat custom ROMs, that have already started appearing, kudos to the Android development community. These ROMs built from the Android 4.4 source, are currently the early builds and hence have a few issues like animation and graphical glitches. So, it's better to wait for a stable one if using on your primary phone.
What could be the Real Cause?
Although, Android 4.4 focuses on improving performance and reducing memory requirements to run on devices with as low as 512MB of RAM. Then why an adequate device like Galaxy Nexus packed with 1GB RAM and dual-core CPU can't run it? As reported by Engadget, the TI processor in Galaxy Nexus could be the reason as the chipset maker Texas Instruments is out of business now and thus unable to provide necessary support for future OS upgrades.