The free version of Avira Antivir shows a few nag screens, advertisements, annoying pop-up windows asking users to upgrade to premium version when they manually update it. Here is a nice tool when can let you disable and get rid of these ad notifier easily.
NoNotifyAvira is a small and portable utility that can remove the advertising of update and startup splash screen of Avira Antivir. The new version 3.4 supports all Windows version and the last version of Antivir 10.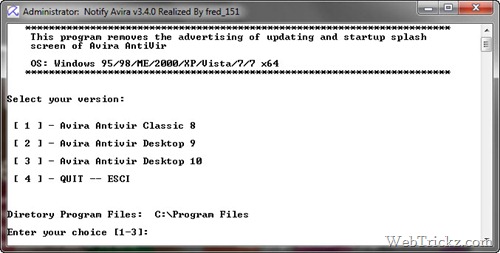 Note: Avira flags NoNotifyAvira as a virus. However, I scanned it with Kaspersky and the program is perfectly clean and safe to use. This is called a 'false positive'.
Download Here  (27 KB)