After the leaked video of Nokia E72, the all new Nokia 5530 XpressMusic is also unveiled. Nokia 5530 XpressMusic is very much similar to Nokia 5800 in appearance.
Nokia 5530 is a music and entertainment device which has a full touch interface and a new home screen and Contacts Bar – all in a sightly smaller and sleeker package.
It has a large touch screen and no physical keys; a 3.2-megapixel camera and LED flash; Bluetooth, WiFi, and EDGE for all your connection needs; a music player; widescreen video playback at 640×360; hot-swappable MicroSD slot (4GB included); and a standard 3.5mm audio plug for your rocking headsets.
Pics of the Nokia 5530 XpressMusic: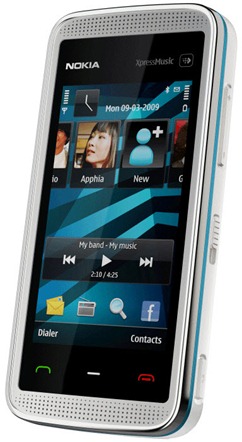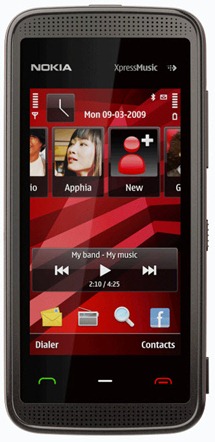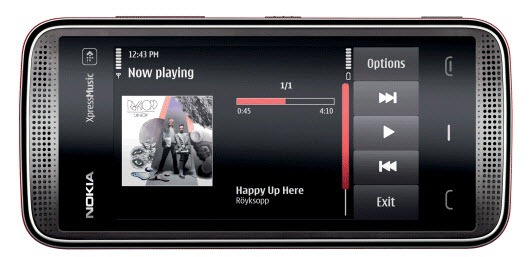 Nokia 5530 XpressMusic Videos:
The Nokia 5530 XpressMusic should start shipping in the third quarter of 2009 at around €199, retail, before taxes and subsidies.