Today, I came to know about an upcoming Touchscreen phone from Nokia, while I was watching CNBC Awaaz TechGuru. Nokia 6208 Classic which was firstly out in Chinese markets is now emerging in Indian markets too.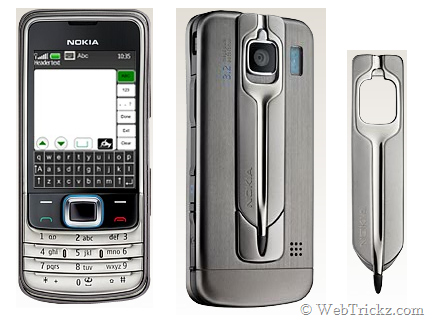 The exciting thing about Nokia 6208 is, it's the first Series 40 device to feature Touchscreen and that too at a very low price. It has a vibrant display with an attractive stainless steel finish. Supports handwriting recognition and includes an Alphanumeric keypad.
Nokia 6208 classic Specifications:
2.4-inch QVGA display (320 x 240) with Up to 16.7 million colours
3.2-megapixel camera with Dual LED flash and 8x digital zoom
FM radio with RDS support
22 MB inbuilt memory
microSD memory card slot, hot swap, max. 8 GB
Play music using the 3.5mm jack
Handy stylus glued at the back of phone
Transfer data via USB 2.0 or Bluetooth Connection
TCP/IP support including EDGE and GPRS
Supports Email and Web browsing (Includes Opera mini browser)
Nokia 6208 classic adds most of the major functions despite being a low priced mobile. It can be afforded by most people as its price tag is around Rs. 13,259. I'm also looking forward to buy this amazing phone.