Nokia launches 3 mobiles – Nokia C3, Nokia C6 & Nokia E5
Nokia has just announced 3 new mobile devices in their 'Everyone Connect' virtual live event. Nokia C3, Nokia C6 and Nokia E5 focuses on Social networking and messaging.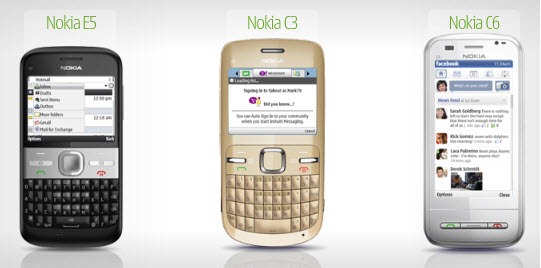 All the 3 devices are powered with a full QWERTY keyboard and provides great solutions for Email, Messaging and Social Networking.
Catch the event live @ http://events.nokia.com/everyoneconnect/