Symantec has just released the latest stable version of its security products: Norton Antivirus 2012 and Norton Internet Security 2012. Norton 2012 comes with several new features and other great enhancements that offers advanced and powerful protection against viruses, spyware, infections and prevent cybercriminals attacks.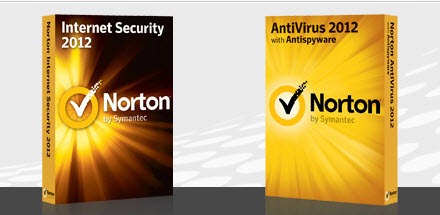 The New Norton 2012 introduces several new technologies to combat emerging threats. It guards against Fake Antivirus programs, one of the most widespread threats faced by Internet users these days. To fight against Fake AV, Norton has included SONAR 4.0 and Norton Power Eraser 2.0 in its latest security suite. 2012 brings support for Identity Safe and Safe Web features on Google Chrome browser. Furthermore, the main window panel has been simplified, the CPU meter is back and now you can customize your scans.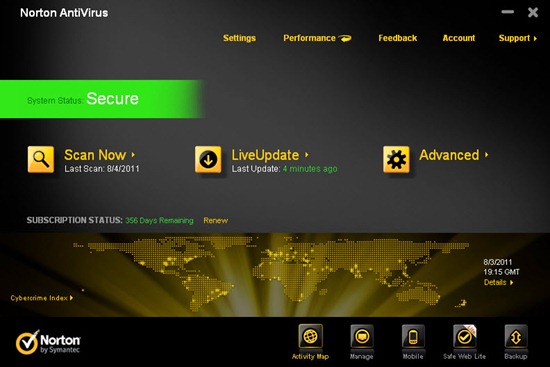 For the list of New Features and Improvements, check: What's new in Norton 2012
Visit here to see a quick comparison between Norton Internet Security 2012 and Norton AntiVirus 2012.
NIS 2012 and NAV 2012 are now available for purchase at the Symantec Store. If you're using Norton 2011 products then you can update to the 2012 version by going to Support from the Main User Interface and clicking on New Version Check.
Norton 2012 30 day Trial Offline Installer [Direct Download Links]
Note: If you participated in the Public Beta, then please UNINSTALL the beta software before installing the Final Release. If you install over the beta product, unexpected errors could occur which would require you to uninstall and reinstall the product.