Unlike Apple iOS, Android doesn't offers any built-in application to make notes which are mostly required. But you can easily overcome this problem by using an efficient Notes taking app, which we've tried and found it really good with a minimal interface.
Notes is a free app with a simple and easy-to-use interface, it works for all versions of Android. The app offers most of the features which includes:
Make easy notes, Title option make it easier to determine the notes.
Password-Protect your notes easily with the Lock facility.
Set Reminders for desired time-intervals.
Set Labels to categorize the notes.
Backup notes to SD card, export notes to a text file on sd card in a click.
Import desired SMS to note.
Search between various notes.
Send note to any person in your Contacts list.
Insert Picture to note.
Shows the Date and Time of note creation.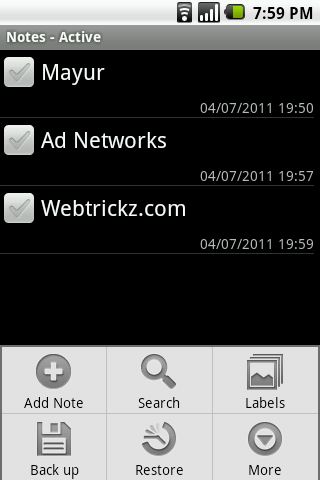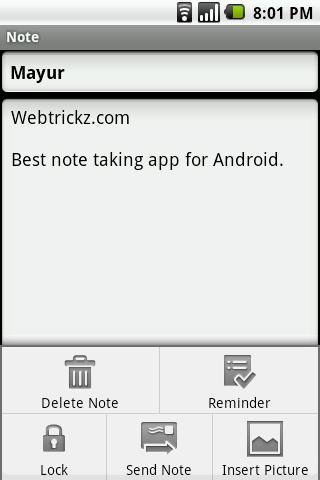 You can also try 'Evernote' for Android if you prefer a more powerful and full-featured app which can handle more than just your notes.
Download "Notes" app from Android market or use the given QR code to install it.