Sometime back in February, Adsense introduced the feature to change the fonts of AdSense ad units. But now you can select from a small, medium, and large font sizes for ad units on pages in Latin-character languages.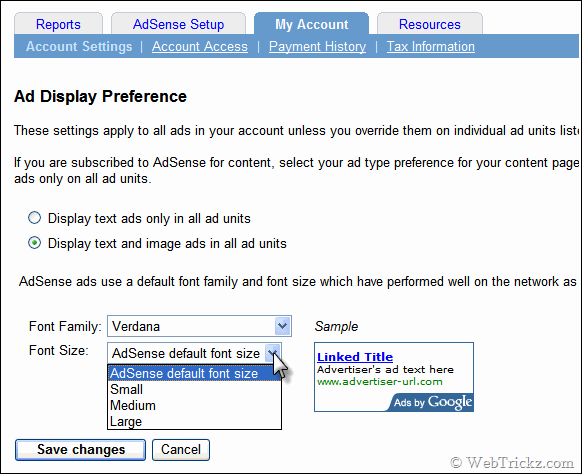 You can select a new font size on an account-wide basis in the Ad Display Preference section of your My Account tab or on an individual ad unit basis for new and existing ad units.
To update existing ad units you've created using the Manage Ads feature, visit the 'Manage Ads' page under your AdSense Setup tab.
Bigger is Better – Google's testing showed that slightly larger font sizes improved performance. So you must also try out this new functionality.
Original Post: Font size matters