Now Upload Images, Videos and PDF files with Bit.ly
Bit.ly is the largest URL Shortening service which is used by Twitter as default. Bit.ly has now added support for uploading data like Images, videos and PDF documents.

The files types supported are jpg, png, gif, bmp, tiff (images) swf, flv, mp4, mov, avi (videos) and PDF files. To upload file, just open bit.ly and click on 'Link to a File'.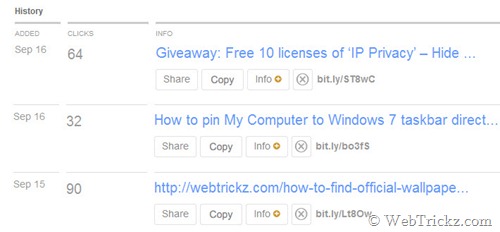 The best part is that Bit.ly allows you to track your links and share them easily without the need to Sign Up.
Thanks Amit Agarwal