Official 9GAG Android App Released
9GAG, one of the best source of fun and entertainment serving crazy humorous stuff in the form of amusing images and memes, has finally released their official app for Android. With 9GAG for Android, users can now catch their favorite gags and memes on 9GAG directly from anywhere, and anytime without the need to access their website. 9GAG is available for free at the Google Play Store and users can login using their Facebook account. Now take a break and have a good laugh with their hilarious content!

9GAG for Android has a simple interface, allows you to get through all the Hot, Trending and Upvoted posts on 9GAG simply from your Android device without wasting any time. You can vote up, dislike, see votes count, post comment, share any particular gag easily and can also save the photo to your phone in one click. In Settings, there is Safe Mode option which you can disable to see NSFW images. The free 9GAG app however lacks some features like the ability to access the Vote page, Liking gags, swiping to browse, etc. which are rather offered by the premium paid version of the app '9GAG+'.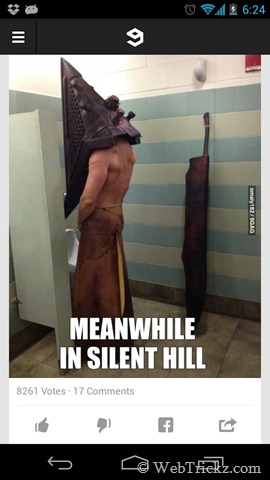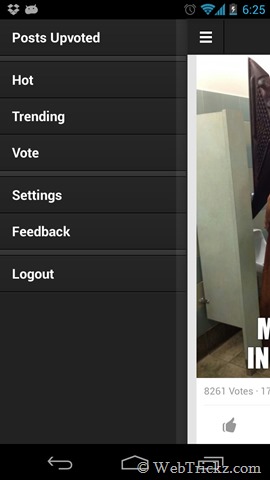 Do take a look and see if the app interests you? Download 9GAG Free [Google Play]