Google has finally released the official Adsense app for Android. Google Adsense is one of the biggest Ad network that offers web publishers an efficient and easy way to monetize their site traffic via contextual advertising solution. Google has also introduced new responsive ad units for Adsense as a beta feature that allows you to support a wide range of devices by working with your responsive design web pages. Get the Adsense Android app now, to check your earnings quickly from your smartphone!
The Google AdSense app provides an easy way to access key data from your AdSense account. Access reporting features anywhere, directly from your mobile phone. The first version of the app gives you access to: the key earnings information, top custom and URL channels, ad units and sites reports, payment alerts.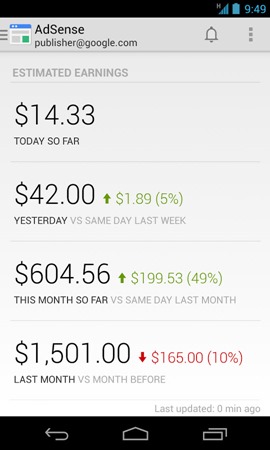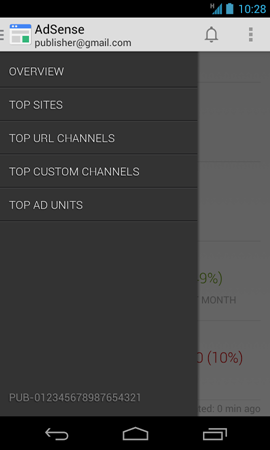 The AdSense app gives a quick overview of your revenue by showing estimated earnings for today, yesterday, current month and last month. It also offers access to information like top sites, top custom and URL channels, and top ad units.
Strangely, the app doesn't seems to support tablets and latest smartphones such as Galaxy S4, HTC One, Xperia ZL, etc. However, incompatible device users can simply overcome this limitation by sideloading the APK file of the Adsense app.
Google Adsense [Google Play Link]  |  Download Google Adsense APK
APK via [Android Police]